Subscribe to us below to receive our latest Covid-19 Publications via email.
Seldom have insights been as commonly experienced among pundits across the globe as the realisation that international relations, political narratives, and macro- and micro-economics will never be the same again, after Covid-19. Post-pandemic, acting rationally and boldly while looking the facts in the face will decide how well a society or a nation emerges out of the crisis. Assumedly, more pandemics will appear in the near future—alongside other disasters, be these man-made or natural.
Penang as a state appears to have handled the Covid-19 situation rather well so far, and Penangites have generally behaved rationally and supportively enough to make government measures sufficiently effective. But the struggle continues.
Although much of the critical dynamics that influence conditions in the state, especially in Economics (especially where the Manufacturing Sector and Tourism are concerned) are due to external forces, it is vital that Penang keeps itself up-to-date about its own conditions, and its own possibilities for action, in light of how the rest of the world is faring.
Penang Institute is doing its bit in various ways to contribute to the management of this crisis, one of which is to publish informed papers on the local situation and on how this relates to events and initiatives undertaken in other parts of the world.
Crisis Management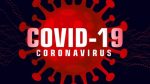 Data Snapshots:
Statistics of Covid-19 in Penang, Malaysia and ASEAN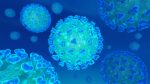 Covid-19 Exit Strategies in East Asia: Choosing between a "Supress and Lift" Procedure and a Staggered Exit
By Dr. Choong Pui Yee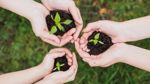 Environmental Policy Lessons to Learn From the Covid-19 Pandemic
By Dr. Negin Vaghefi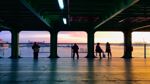 Covid-19 and Penang2030: Refining the Goals and Defining the Means
By Ooi Kee Beng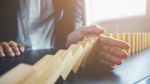 Penang Next Normal has to be a Whole-of-Society Effort
By Chow Kon Yeow (Chief Minister of Penang)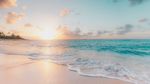 Transforming Tourism in Penang: Suggestions for the Short and the Long Term
By Lim Sok Swan, Yap Jo-Yee & Pan Yi Chieh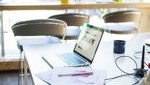 Guidelines for the Resumption of Workplace Operations Post-MCO
By Ong Siou Woon, Tan Zhi Xian, & Ar. Tan Bee Eu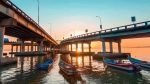 Some Suggestions Regarding Penang's Post-Covid-19 Economic Restart
By Timothy Choy, Yeong Pey Jung & Yap Jo-Yee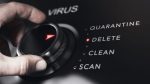 Hacking the Next Normal
By Ernest Mah Herh Sun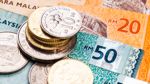 Covid-19: Fiscal Challenges Await All Governments
By Yap Jo-Yee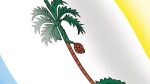 Fighting Covid-19 Helps Penang Take Charge of its Digital Future
By Ooi Kee Beng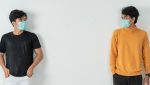 Time to Dare Imagine the Best Possible New Normal
By Ooi Kee Beng (First published in The Edge Weekly, 26 April)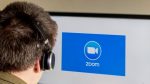 Tech solutions for the next normal
By Steven Sim
Crisis Assessments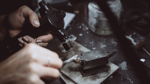 Covid-19 Set to Aggravate  Malaysia's Skill Mismatch
By Yap Jo-Yee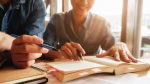 Specifics of the Impact of Covid-19 on the Young
By Dr Choong Pui Yee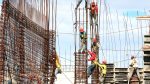 A Spotlight on Migrant Workers in the Pandemic
By Braema Mathiaparanam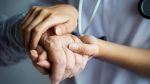 Reevaluating Southeast Asian Public Health Strategies in Preparation for a Second Wave of Covid-19 Infections
By Dr. Choong Pui Yee & Dr. Khor Swee Kheng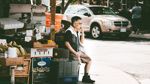 Covid-19 Hits the Heart of George Town: A Survey of the Economic Situation of Old Trades in the Historic City
By Lim Sok Swan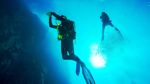 Covid-19: Impact on the Tourist Scuba Diving Industry in Malaysia
By Kenneth Tuttle Wilhelm (Guest Writer)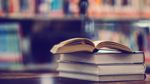 Covid-19: Impact on the Tertiary Education Sector in Malaysia
By Dr. Choong Pui Yee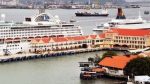 Penang's Cruise Tourism Industry: Surviving the Covid-19 Perfect Storm
By Jeffrey Chew (Chairman of Penang Port Commission 2019-2020)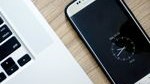 Covid-19: Extensive Lifestyle Changes are on the Cards
By Tan Lii Inn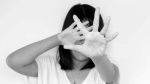 Domestic Violence and the Safety of Women during the Covid-19 Pandemic
By Yeong Pey Jung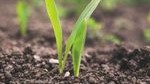 The Heavy Impact of Covid-19 on the Agriculture Sector and the Food Supply Chain
By Negin Vaghefi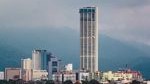 Planning the Economic Future of Penang beyond Covid-19
By Dato' Seri Lee Kah Choon (Special Investment Advisor to the Chief Minister of Penang)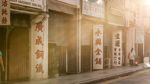 Targeted Support Needed to Keep Penang's SMEs Afloat
By Timothy Choy, Yeong Pey Jung & Yap Jo-Yee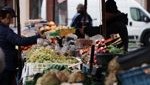 Securing Food Supply and Strengthening Social Resilience in Penang during the Covid-19 Crisis
By Penang Institute
ISSUES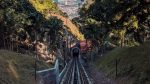 Persevering towards Recovery for Penang's Tourism Industry
By Yeong Pey Jung and Dr Lee Siu Ming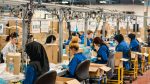 Challenges and Opportunities for Penang's Labour Market amid the Covid-19 Pandemic
By Ong Wooi Leng
Need for Speed: Survey Findings on Penang Internet Connectivity
By Dr Beh May Ting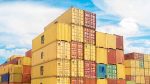 Performance Sustained during Covid-19 Highlights Strong Fundamentals in Penang's Trade in Goods 
By Dr Lee SIu Ming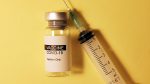 Survey on Attitudes to Covid-19 Vaccination in Penang
By Dr Negin Vaghefi, Dr Chin Phaik Nie, Dr Ch'ng Kean Siang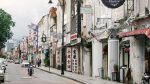 Helping SMEs Rise to Challenges Posed by the Covid-19 Pandemic
By Dr Negin Vaghefi and Yap Jo-yee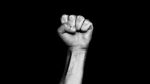 Covid-19 Fuels Democratic Decline in Southeast Asia
By Dr Choong Pui Yee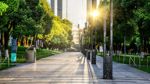 Aiming for a Post-Covid-19 Recovery That Brings Resilience
By Dr Ng Shin Wei (Penang Green Council, & Director of Global Policy Asia)
Lessons from Southeast Asia's Responses to Covid-19
By Dr Choong Pui Yee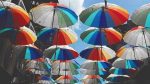 A Critical Time for Penang's Fragile Creative Ecosystem
By Pan Yi Chieh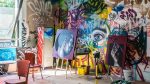 The Covid-19 Disruption Highlights the Neglected Nature of Arts and Culture Sector in Malaysia
By Lim Sok Swan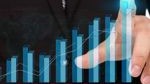 Penang Economic Outlook 2020: A Rough Year Ahead
By Ong Wooi Leng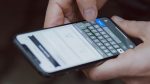 Fighting Covid-19 with Collaboration and Connectivity in Medical Science and Information Technology
By Tony Yeoh (CEO of Digital Penang)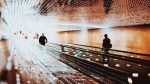 Smart City Technologies Take on Covid-19
By Tan Lii Inn
Monographs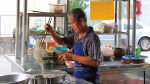 Digitalisation among Penang's Hawkers: Targeted Policies Urgently Needed
By Yap Jo-yee, Ong Wooi Leng and Ng Kar Yong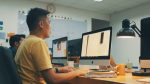 Penang's Skills Situation: Concerted Actions Needed
By Ng Kar Yong and Yap Jo-yee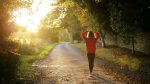 How has the Pandemic Affected Penang's Health Landscape?: A Preliminary Study
By Yeong Pey Jung and Dr Beh May Ting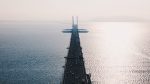 Penang Economic Outlook 2021: Uneven Growth Expected across Sectors
By Socioeconomics and Statistics Programme, Penang Institute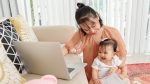 Preparing for the Future of Working Life
By Braema Mathiaparanam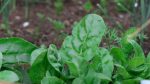 Strengthening Food Security in Light of Covid-19
By Isabelle Loh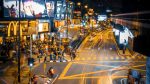 Movement Control Measures against Covid-19: Mobility Changes in Penang and Malaysia
By Dr Lee Siu Ming, Yeong Pey Jung and Ng Kar Yong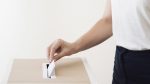 Elections in the Midst of Covid-19: Impact on Public Health and Democracy
By Braema Mathiaparanam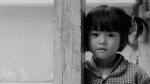 Human Rights Derogation in Southeast Asian Countries during the Covid-19 Pandemic
By Braema Mathiaparanam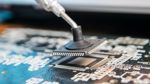 The Business and Economic Impact of Covid-19 on Penang's Manufacturing Sector
By Ong Wooi Leng & Dr. Lee Siu Ming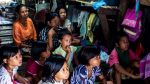 Covid-19: Extra Support Needed for Refugees in Malaysia and the Region
By Braema Mathiaparanam
Penang Monthly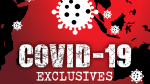 Read our latest Penang Monthly Covid-19 Exclusives on penangmonthly.com