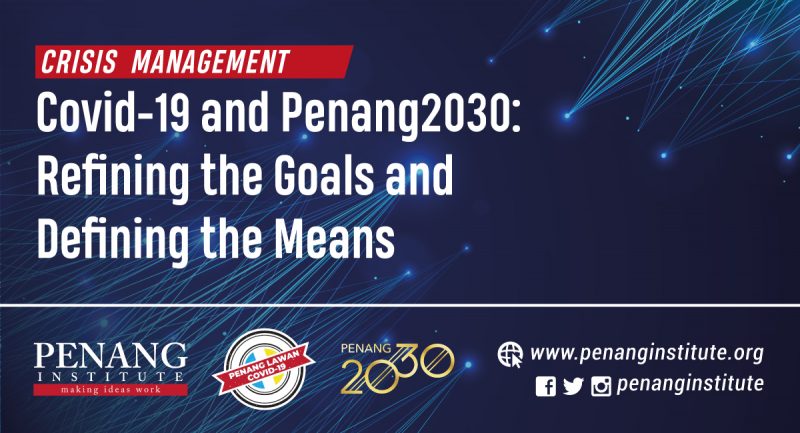 EXECUTIVE SUMMARY
Penang's economy showed very encouraging signs at the beginning of 2020. It had secured record-large foreign direct investments in 2019, a clear sign of Penang's upbeat global standing as a place to invest in, to live in and to work in. It also enjoyed political stability at a time when politics at the federal level was becoming rather chaotic. The rising number of tourists was also an indication of Penang's growing reputation.
The Penang State Government has since the general elections of 2018 been developing a paradigm called Penang2030 to manage disruptions to traditional industries wrought by the digital revolution. Investing in digital technology offers Penang a promising path towards becoming a resilient and confident society in the wake of Covid-19.
The Covid-19 pandemic that saw the Movement Control Order put in place on 18 March has turned out to be a mega-disruption on society.
The people empowerment and public participation in policy making which anchor Penang2030 and its expressed wish to create a family-focused green and smart state, provide fertile ground for growing a resilient post-Covid-19 society.
The key issues that have called for most attention during the MCO are also making society cognisant of its weaknesses. The measures taken to remedy these should reasonably form the basis for long-term policy making, and even nation-building.
A reformulation of the state's executive council portfolio nomenclature to reflect this realisation appears necessary, and in line with the state's vision to "empower the people", each of these portfolios should have mechanisms to enhance the role of experts and concerned citizens in the policy-making process.