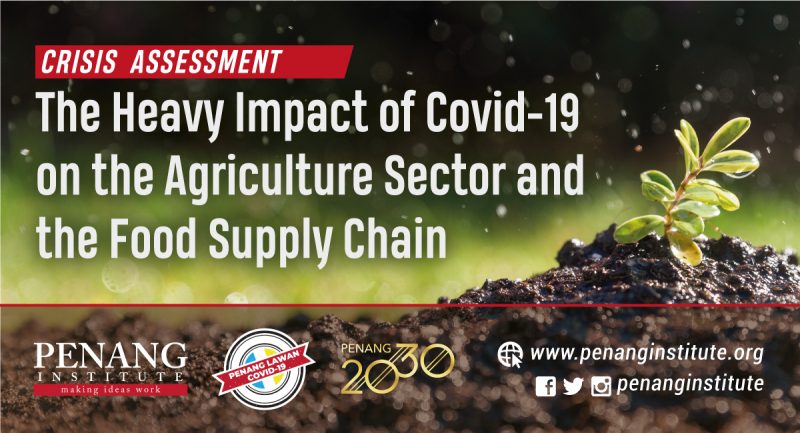 EXECUTIVE SUMMARY
The agriculture sector in Penang has been affected by reduced agricultural labour as a result of containment, and limited access to agricultural inputs and market because of supply chain disruptions.
Restrictions on transportation and movement of people have led to some logistical challenges, slowing agricultural services and preventing farmers, especially smallholders, from getting their products to market, leading to great loss of produce and income.
These disruptions are not expected to be severe in the short term, however, as food supply has been sufficient and the market has been largely stable.
Price spikes may be expected for higher value products such as perishable commodities rather than for staples that are still in adequate supply.
It has become obvious even in the short-term, that increased adoption of digital technology is a necessity. In the longer term, this trend appears even more unavoidable in helping to improve agricultural productivity, reduce labour dependency, and link farmers to buyers and logistics services.