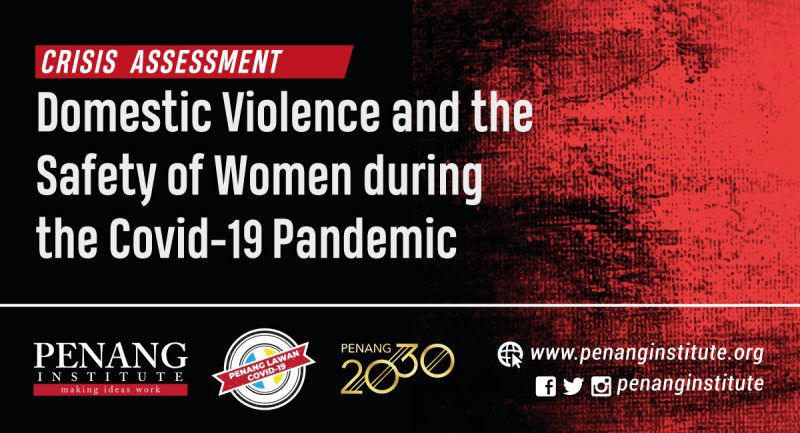 EXECUTIVE SUMMARY
The Covid-19 pandemic has impacted men and women differently. While infection rates and mortality rates are higher among men, it is women who are more negatively affected where socio-economics and personal security are concerned.
The lockdowns and movement restriction orders for containing the pandemic of Covid-19 have resulted in a global rise of domestic violence. As tensions and tempers escalate, cases of physical or psychological abuse have become more frequent.
Since the MCO period began, the number of calls to helplines in relation to domestic abuse has been increasing in Malaysia, and in Penang. The second phase of the MCO saw an escalation in the severity of the cases of abuse.
The MCO has also made it more difficult for victims of domestic abuse to call a helpline due to cramped living situation at home.
Immediate measures are needed to protect victims of domestic violence, and domestic violence support services may need to be classed as an essential service.
In the longer term, various forms of support group services will need to be developed by the government, NGOs and other key actors in society.