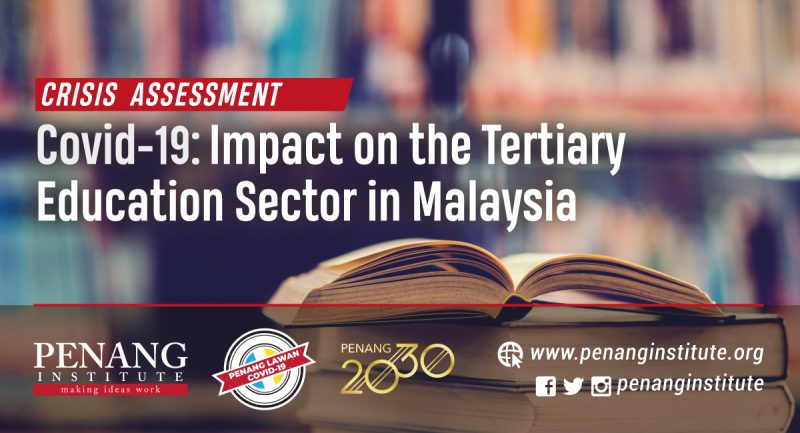 EXECUTIVE SUMMARY
Covid-19 and the subsequent Movement Control Order (MCO) imposed by the government has deeply impacted the tertiary education sector in Malaysia.
Private colleges and universities in Malaysia will face financial pressure as enrolment of students is likely to be delayed or deferred.
While full-time employees in tertiary education sectors face additional pressure to manage the disruptions, contractual staff members risk unemployment.
Even if classes can move online, challenges remain. For example, scientific research and classes that require a laboratory setting will be impacted. Examinations which constitute a component of the overall evaluation of students also cannot be postpone indefinitely.
Some flexibility is needed by the authorities involved at all levels, and additional measures have to be in place to minimize disruptions in the tertiary education sector. Emphasis on digital education is a clear step forward but this has to be complemented with better cyber security.
Tertiary education institutions also need to increase support for less-privileged students.