By Yap Jo-yee, Ong Wooi Leng and Ng Kar Yong (Socioeconomics & Statistics Programme) |
Posted on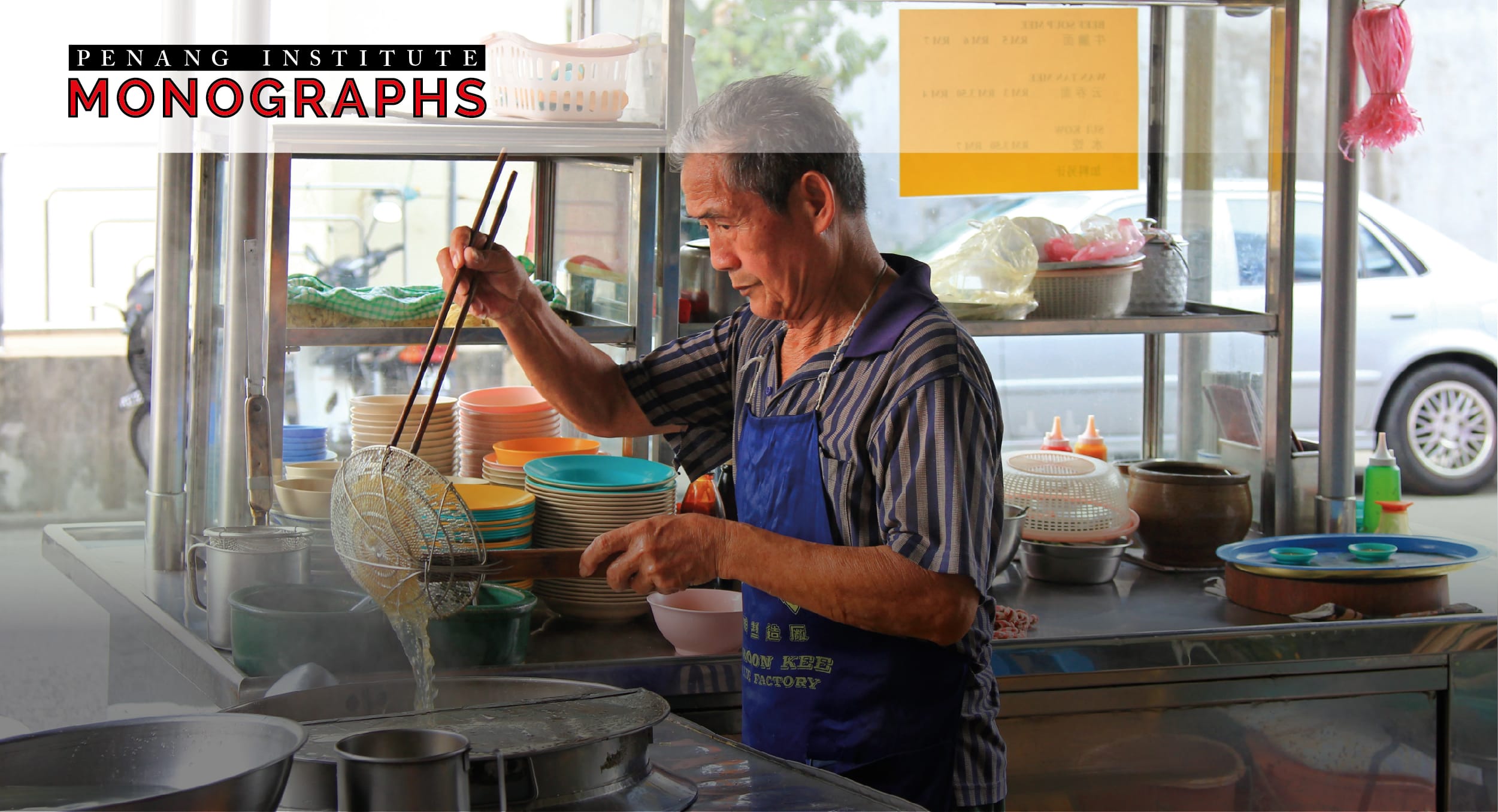 EXECUTIVE SUMMARY
Penang Institute has carried out a study on the digital uptake among hawkers in Penang by looking into their adoption of digital payment and the use of e-delivery platforms amid the Covid-19 pandemic.
About 60% of 31 food and beverages (F&B) and market produce hawkers interviewed by phone, are now using digital tools.
Younger hawkers have a greater tendency to use digital tools than their older cohorts. Out of nine hawkers aged 20-39 years old, only two did not employ digital tools in their businesses. In contrast, among the seven hawkers aged 60-69, only one did.
Despite the positive perception of users towards digital technology, challenges in using digital tools persist. Customers' age profile, weak use case and high price sensitivity, and the convenience of cash are challenges observed by hawkers who use digital tools.
For non-users, the main barriers to digitalise their business include high monetary and non-monetary costs, weak potential use case, poor self-efficacy, lack of digital onboarding services, and cybersecurity concerns.
Based on this study, we recommend five measures to be adopted by policymakers, digital service providers, and/or hawkers:

a. Implement hawker digitalisation mentoring schemes;
b. Target digital assistance at the elderly and/or less digital-savvy hawkers;
c. Create a one-stop centre for digitalisation enquiries and classes;
d. Subsidise platform fees for a limited period; and
e. Provide reliable delivery methods for time-critical foods.
Introduction
Having lived with the pandemic for more than a year, the road to recovery remains uncertain for Penang, especially with emerging new variants worldwide. The use of digital tools among hawkers has become considerably more important to the sustainability of their businesses (The Star, 2021). It is also a means to mitigate future uncertainty (OECD, 2021).
Anecdotal evidence suggests that Penang's hawkers have increasingly embraced digital elements in their businesses amid the Covid-19 pandemic. In this paper, we explore uptake levels, satisfaction levels with the available digital tools, as well as the challenges or barriers slowing uptake, and propose some recommendations for increasing digital adoption among hawkers in the short term.