By Dr Lee Siu Ming, Yeong Pey Jung and Ng Kar Yong (Socioeconomics & Statistics Programme) |
Posted on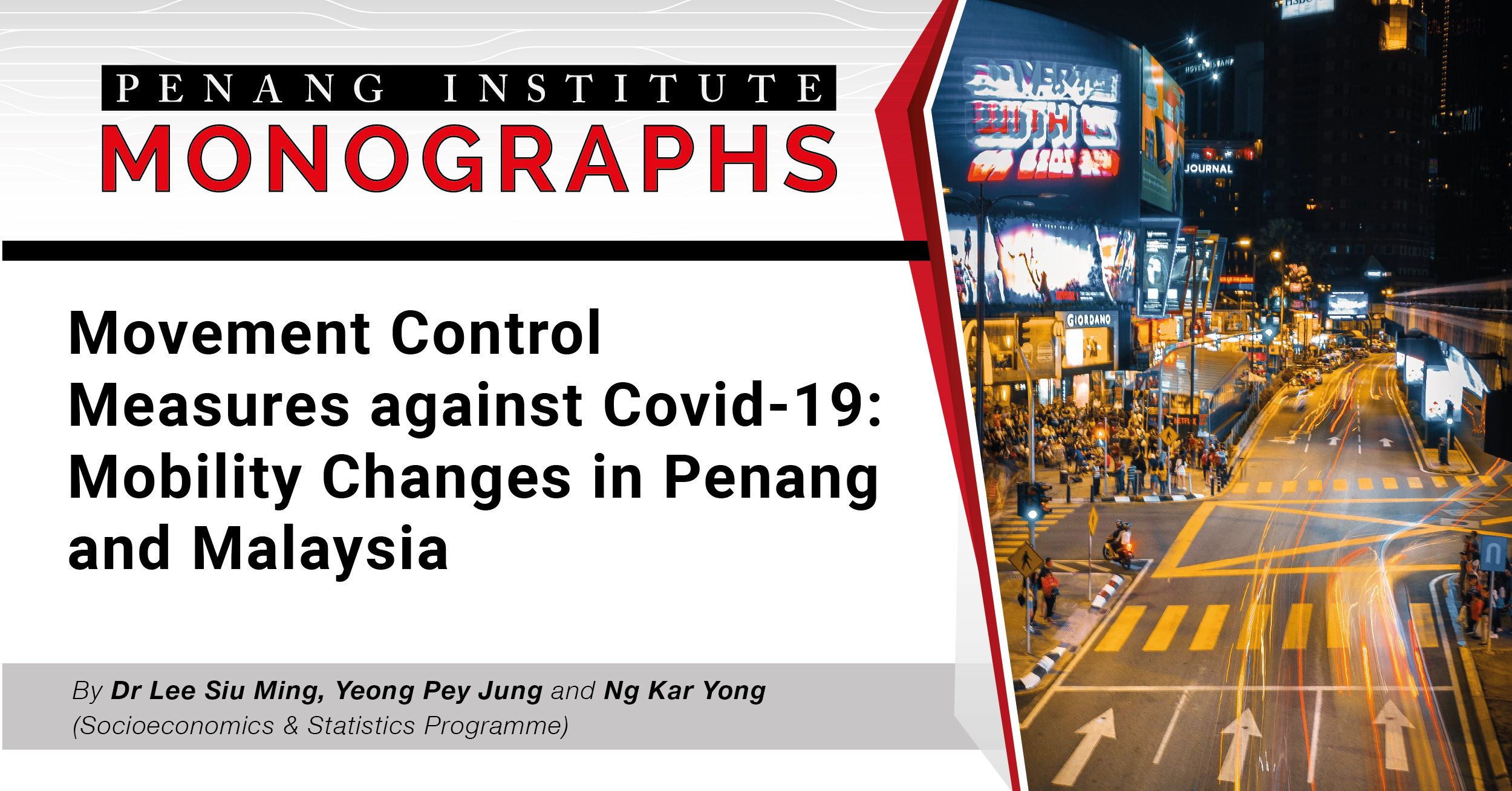 EXECUTIVE SUMMARY
The pandemic of Covid-19 has forced governments to implement lockdowns and stay-at-home orders to stop community transmissions. These have highly restricted the mobility of the population and caused unwanted damage to the global economy.
The two main objectives of this study are: (1) to analyse the trend of new Covid-19 cases and to interpret mobility changes in Penang and Malaysia during all stages of the movement control order (categorised by MCO, CMCO, RMCO, and targeted CMCO), and (2) to ascertain the association between community mobility and new Covid-19 cases in Penang and Malaysia.
Google mobility data are analysed alongside reported Covid-19 cases (for Malaysia, Penang and neighbouring states of Kedah and Perak), different MCO periods (MCO, CMCO, RMCO, targeted CMCO, targeted EMCO in specific locations) and SOPs, and different public holidays and festivities periods.
The trend analysis shows movement control orders to be the most effective measure in limiting the mobility. Penang's population's movement in public spaces has been clearly affected by rising trends in new cases, be it in the state, nationally or in neighbouring states. Mobility at groceries and pharmacies saw the slightest changes. Public parks and transit stations saw great variations in mobility.
Recommendations are proposed to (1) minimise reactions to uncertainties, and (2) maximise the ability to keep the standard of living and day-to-day outcomes as close as possible to prepandemic levels.
We call for business continuity plans; for intensified steps to reduce uncertainties in external visits to premises; for enhanced self-discipline among community members to increase mutual trust; and for mobility to be adjusted based on available information.
We also propose for clearer guidelines and SOPs to be formulated and communicated.