By Isabelle Loh (Project Researcher, Heritage and Urban Studies Programme) |
Posted on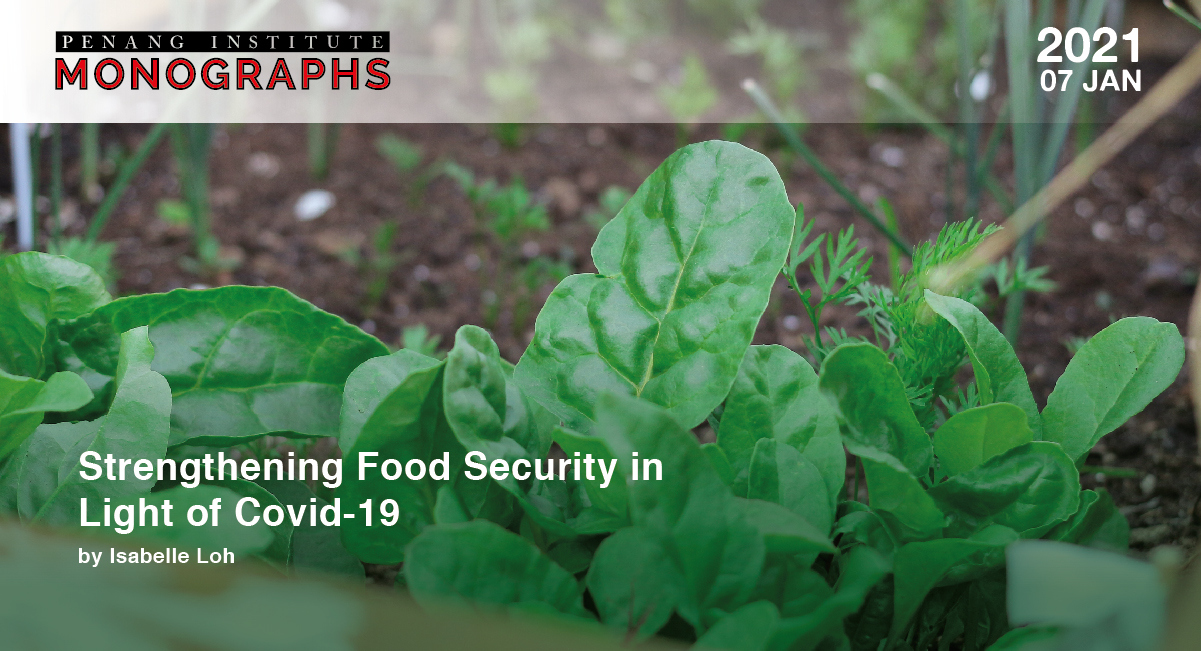 Executive Summary
The Covid-19 pandemic has been a wake-up call for Malaysia's food security. Logistical complications caused problems such as a temporary lack of produce in certain areas and food waste in the form of post-harvest losses. Although supply disruptions tapered off after a short period of time, the need to ensure that both Penang and Malaysia can maintain a continuous food supply in the event of similar disasters has become obvious.
Some key strategies that can be carried out immediately post-Movement Control Order (MCO) include analyses of food flows and food systems and the creation of geographic information systems (GIS) to complement and support future responses. These three measures then culminate in the creation of a database that assists in assessing food security conditions and facilitates more centralised planning of food systems.
An unsustainable and fluctuating nature of industrial agriculture and complex supply chains leave us vulnerable to food insecurity and global shocks if we continue to depend heavily on food imports. In this context, urban agriculture appears a viable strategy for improving food security in a socially just form. Urban agriculture is multifaceted and can contribute to local economic and social development, poverty alleviation, urban environmental management and climate change adaptation.
The implementation of urban agriculture is not without its challenges. These include risks for health and the environment, lack of coordination and cooperation between stakeholders, difficulty in securing access to land and slow technology development. To overcome these challenges, there must be education initiatives on the proper management of health risks, creation of a conducive policy environment and an institutional home for urban agriculture, creation of an agricultural land bank to connect landowners to land users, and research and education on new technologies that can increase productivity in an environmentally friendly manner.
To better understand the development, implementation and integration of urban agriculture, we refer to Pingtung, Taiwan, and Havana, Cuba, as case studies. Lessons to learn from these two sites are: Invest and commit to development; foster collaboration and cooperation between all stakeholders, and; promote biotechnology innovation to foster food sovereignty.
Finally, we must determine potential sites for agriculture locally and develop more household-level farming programmes to introduce people to urban farming. Then a one-stop centre for all things agricultural can be created to provide resources on farming activities. Government and technological support must also be given to agrotechnology hubs such as Perda Ventures Incorporated and Sunway's FutureX project to boost research and development in this sector.