By Ong Wooi Leng (Head) & Dr Lee Siu Ming (Senior Analyst), Socioeconomics & Statistics Programme |
Posted on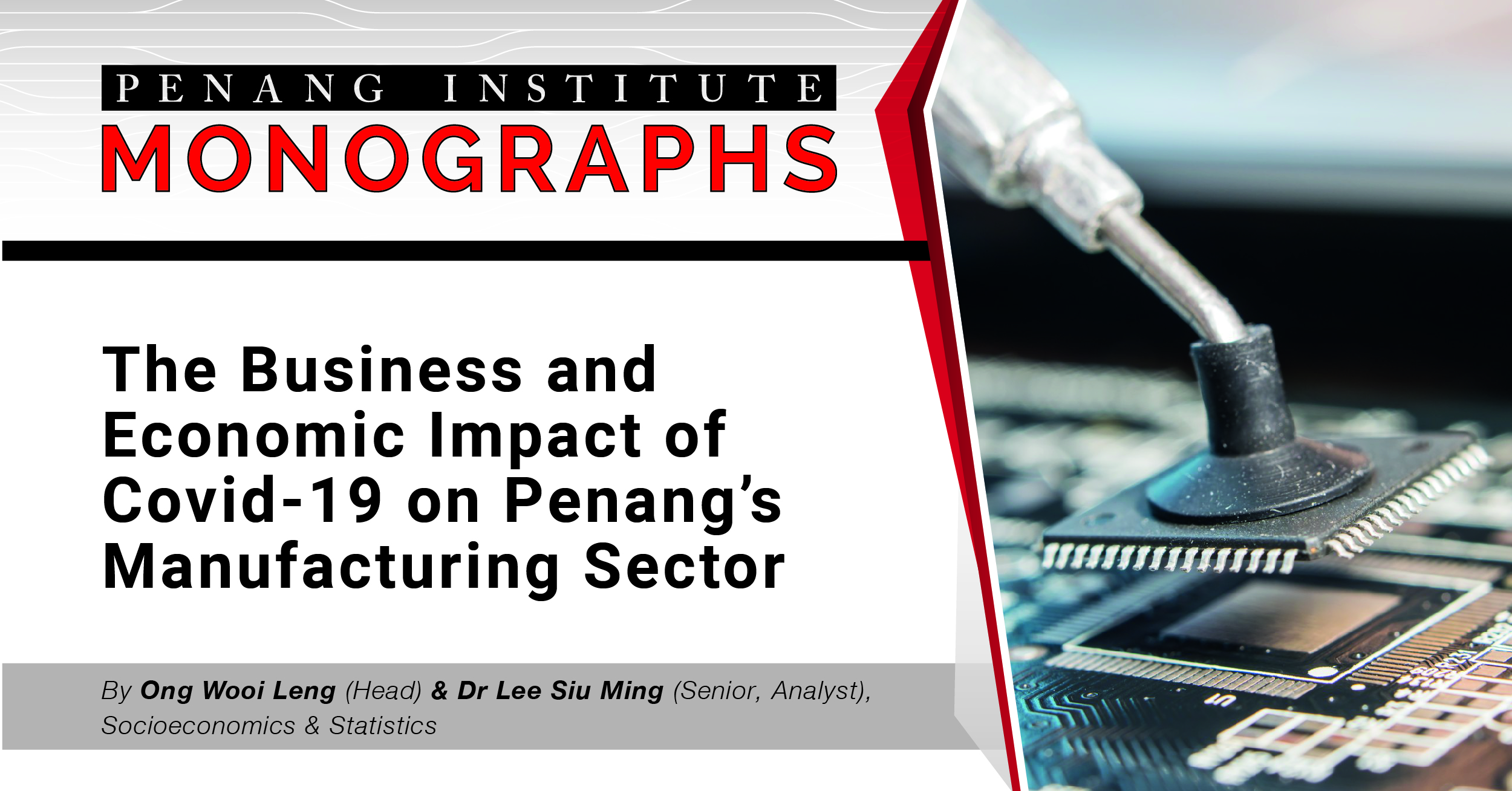 EXECUTIVE SUMMARY
Since the Covid-19 Movement Control Order (MCO) began on 18 March, Penang's manufacturing firms have experienced supply and demand shocks.
A survey done by Penang Institute reveals that about half of Penang-based manufacturers are reliant on China as their supplier or sub-tier supplier, more than during the Severe Acute Respiratory Syndrome (SARS) crisis in 2004. They also stress the significance of local supply chains.
Penang's well-developed manufacturing ecosystem, often cited as a key factor for its status as a manufacturing hub, has gone through different crises with the nature of the disruptions varying over the crisis period and the location of their suppliers.
Suggested measures to manage future supply chain disruptions in the future include:
a. diversifying and increasing range of suppliers;
b. enhancing supply chain management;
c. increasing buffer stock;
d. placing earlier orders for materials; and
e. improving communication relationship with suppliers.
Based on the survey responses, the recovery is expected to be more U-shaped than V-shaped – the period between recession and recovery will be long, and it may be years before a rebound. Textile companies are less optimistic about their recovery outlook compared to the electronics and electrical (E&E) and medical devices sub-sectors
A multi-actor and multi-pronged approach for developing clear, coherent and strategic measures is needed. Proposed measures include the following:
a. Clear guidelines for employers and employees;
b. Staggered financial assistance to small and medium industries (SMIs)/SMEs;
c. Improved collaboration between state and federal governments to develop a practical containment strategy at the corporate level; and
d. Systematic, effective and coordinated policies across government departments.