By Braema Mathiaparanam (Visiting Research Senior Fellow, History & Regional Studies Programme) |
Posted on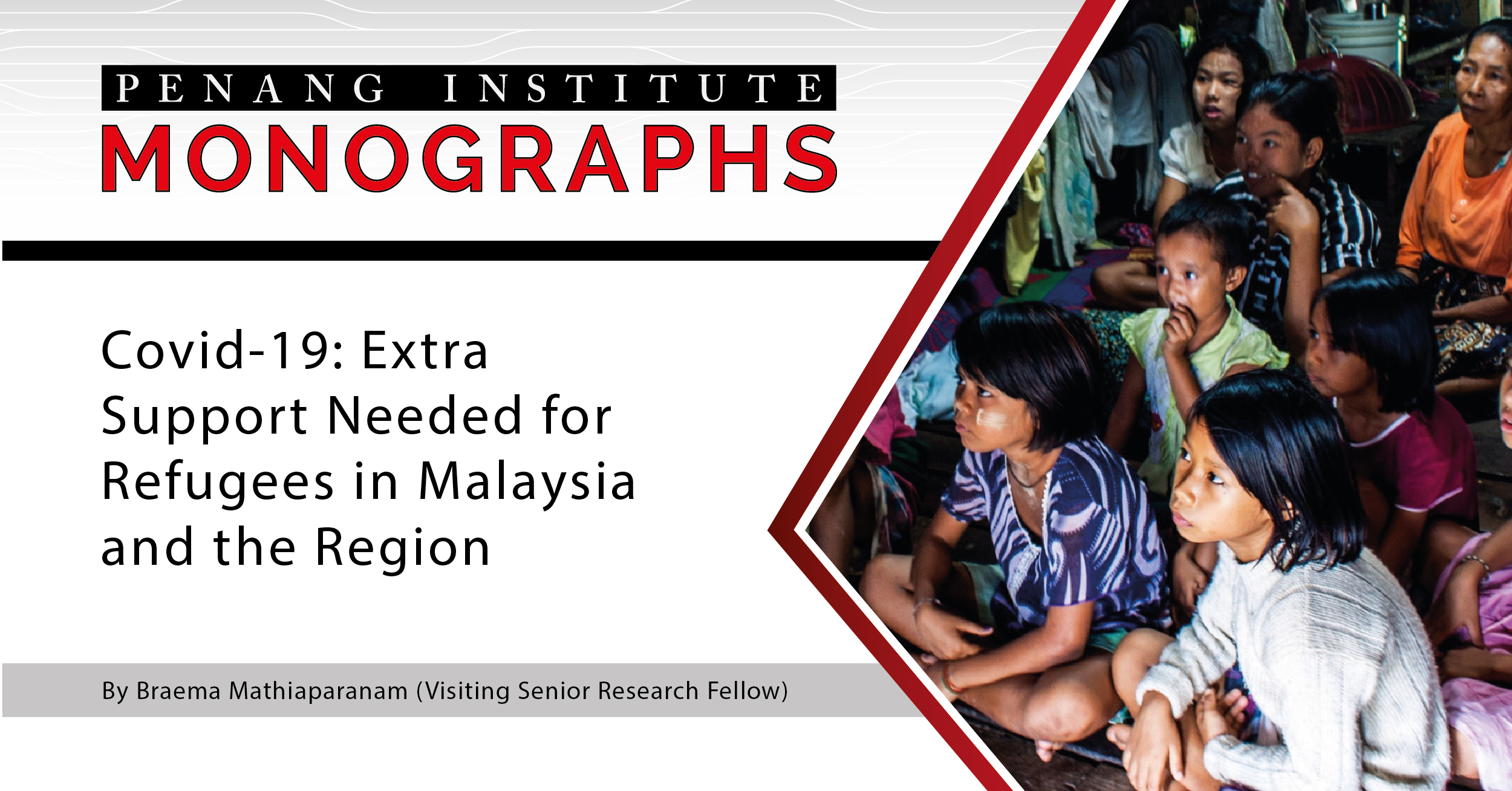 Executive Summary
Covid-19 infects indiscriminately and given its virulence, it is important not to overlook any community. National containment efforts are only effective if they are applied to all persons within, as well as others entering the country. The Ministry of Health has also taken several steps with regard to non-citizens, including refugees and asylum seekers.
However, what seems to be lacking is communication, and the refugees have also fallen through gaps in the system. There are concerns that refugees and asylum seekers will undergo further suffering during this pandemic, since they have lost their income and need to depend on volunteers for their needs. To date, there have not yet been any discussions on reviewing the physical conditions of the refugees' living quarters, which thus remain a potential hazard.
On a national level, governments and policymakers must ensure that these vulnerable groups are not left out, while avoiding xenophobia in the face of the pandemic and a potential economic downturn. The status of refugees and asylum seekers who reside in Malaysia and abroad are discussed, as well as the policies and programmes that have been established for refugees in the fight against Covid-19.
At the same time, all this is also a regional problem. The ASEAN countries have reported at least 20,000 Covid-19 cases in total, but there is a lack of testing capability. Across Southeast Asia, refugees are handled differently, but most often they are detained in centres.
While ASEAN has not developed regional mechanisms on the protection of refugees, its member countries need to undertake both short- and mid-term measures to manage and contain Covid-19 infections. If countries can ensure the well-being of the most marginalised and vulnerable populations, the net effect is an "upscaling" of the whole population, in which human rights for everyone is ensured.
Managing Editor: Ooi Kee Beng, Editorial Team: Alexander Fernandez, Nur Fitriah (designer) and William Tham