By Braema Mathiaparanam (Visiting Senior Research Fellow, History and Regional Studies Programme) |
Posted on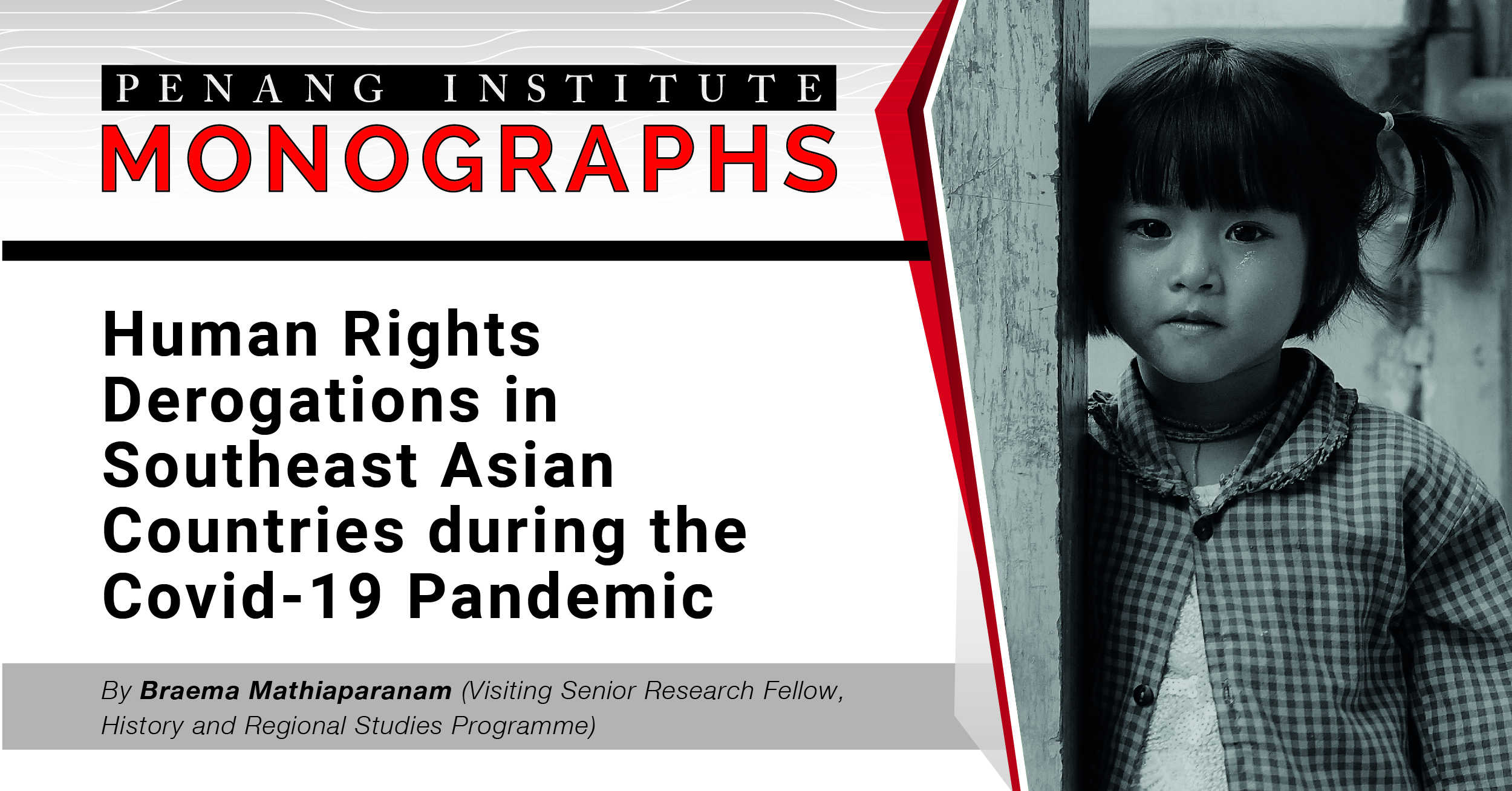 EXECUTIVE SUMMARY
The ASEAN Inter-Governmental Commission on the Promotion and Protection of Human Rights has issued a statement of concern and has reminded governments to continue observing human rights during the pandemic, and that even if some rights have to be restricted, this should not be done disproportionately.
All members of the Association of Southeast Asian Nations (ASEAN) have pre-existing forms of restriction on the freedom of expression and press freedom as well as censorship, which intensified in this pandemic.
It is challenging to contain Covid-19 infections while ensuring that human rights are not derogated. However, the lockdown measures imposed in some countries in Southeast Asia during the containment period became opportunities to intimidate, detain and arrest opposition party members, activists and journalists.
Countries have also taken a strict stance on fake news and disinformation, leading to many arrests across countries. Increased surveillance was also used to track threats to authority figures and the government, alongside gaining evidence on criminal activities such as drug-trafficking and money laundering.
Certain communities were overlooked in government policies and assistance especially in terms of food and supply, economic aid and information sharing. Prisons and detention centres are overcrowded, leading to more outbreaks of Covid-19 infections.
Countries have national, regional and international obligations and responsibilities that they have agreed to and breaches of these state obligations need to be addressed, especially when the actions taken cannot be justified even as emergency measures.
Covid-19 will not be the last crisis, and governments can use lessons learnt from Covid-19 to improve their responses for the next crisis and take counter-measures that also adhere to human rights principles.
Images used are for illustration purpose