By Penang Institute |
Posted on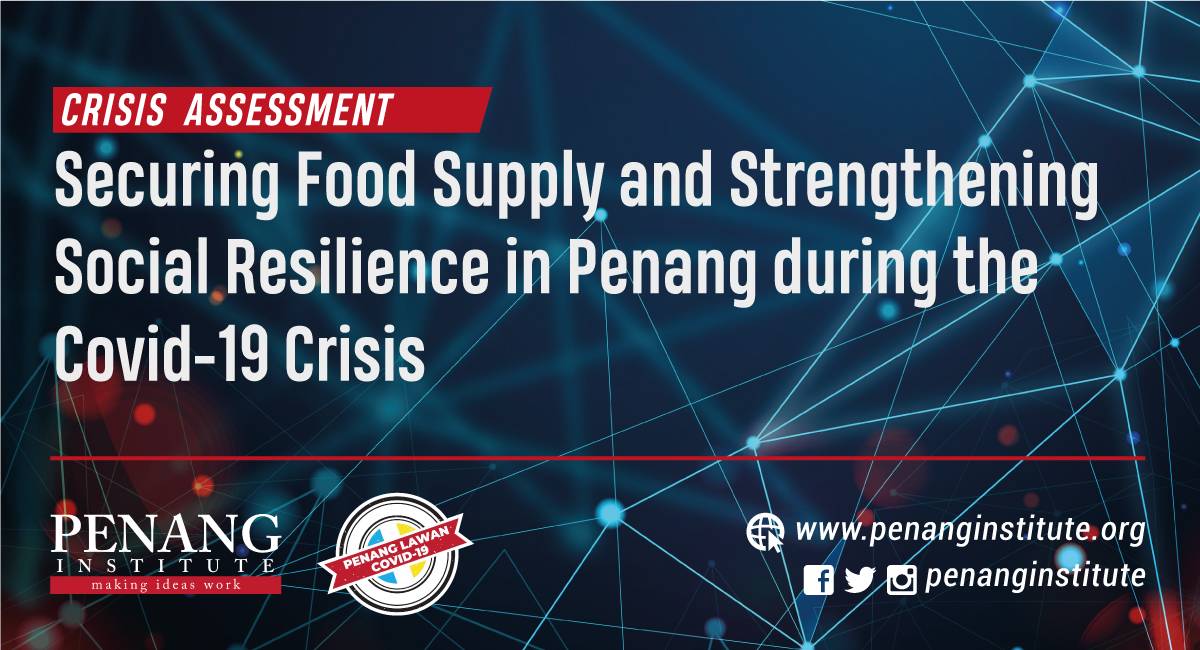 Executive Summary
The globally accepted strategy of 'Flattening the Contagion Curve' in dealing with the Covid-19 pandemic has led the Malaysian Government to execute a Movement Control Order (MCO) that will last from 18 March to 14 April, 2020. Though a necessary move, the MCO brings immediate and serious difficulties to economic players across the board, and has led the government at the federal and the state level to implement stimulus packages of unseen proportions to cushion the damage to many businesses and industrial sectors. Providing healthcare equipment to patients and medical staff and institutions have also been a top priority.
But just as important is the food supply situation to the population at large. The Penang State Government therefore commissioned Penang Institute to carry out a survey of the major players in the food supply industry in Penang. Among the findings are requests put to the State on the following issues :

Prepare a temporary policy on land and premise rental for private owners.
Apply economic support mechanisms for all businesses to limit bankruptcy.
Help the jobless, the poor, the vulnerable and the aged.
Review the basic worker salary and sync it to employer ability to conform to it.
Prepare permits for petty traders and their staff for use at road blocks.
Allow a temporary slaughter facility on Penang Island.
Implement drive-through services for essential food supply collection.
Improve facilities at wet markets.
Arrange for longer working hours.
Lower or subsidize electricity bills.
Implement funding support to food distributors.
Provide temporary zero-interest loans in needy cases.
*We would also like to give our thanks to Penang Green Council for providing potential survey contacts.