By Socioeconomics and Statistics Programme (Penang Institute) |
Posted on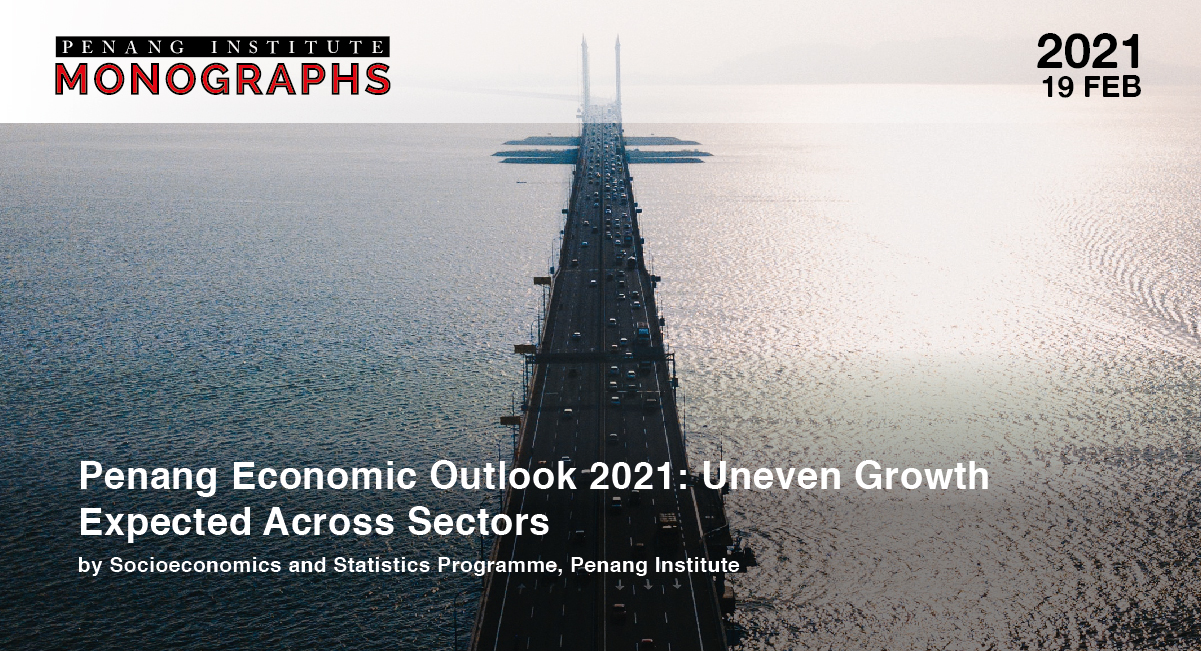 Executive Summary
A combined K- and W-shaped economic recovery is forecasted for Penang, with a bumpier normalisation to be experienced by tourism-related and retail industries until vaccines are fully rolled out locally and globally. The pace of economic normalisation may be slow, depending on two factors, namely the ability of the country to drastically reduce infection cases within the partial relaxation of MCO 2.0, and the effectiveness of the government in implementing its vaccination programme.
Penang Institute's back-of-the-envelope calculation expects Penang's manufacturing sector to exhibit a cautiously optimistic outlook for 2021. Penang's industries showed resilience during the challenging year of 2020, amid unprecedented lockdowns and supply chain and logistical challenges.
Indications that Penang's manufacturing sector will experience growth this year are driven by: (1) a positive global semiconductor and semiconductor-related outlook; (2) healthy growth for Malaysia's E&E exports and Penang's total exports; (3) manufacturer confidence staying stable; (4) the continuing inflow of investments amid the Covid-19 pandemic.
The astronomical setbacks to the tourism industry and its subsectors in 2020 will carry forward to 2021. Industry experts have predicted that a minimum two-year period is needed for a complete recovery.
The construction sector will experience lacklustre growth due to modest demand for houses and commercial properties. However, first-home buyers, newly married couples with solid financial backgrounds and T20 households are expected to purchase property (or properties) in order to take advantage of the plunge in house prices, the low lending rate, and the loosening of certain house-purchase policies. Those in the M40 and B40 groups are likely to postpone the purchase of durable goods and prioritise expenses on perishable goods instead.
Penang's agriculture sector will continue to face uncertainties in 2021. Labour shortage and higher production costs are expected to adversely affect the total agricultural production and farmer incomes. Technological solutions coupled with innovative methods should help farmers, agribusinesses, and the retail food sector to minimise risks and uncertainties by improving productivity, reducing labour dependency, and linking farmers to buyers and logistics services.