By Dr Choong Pui Yee (Senior Analyst, History & Regional Studies Programme) |
Posted on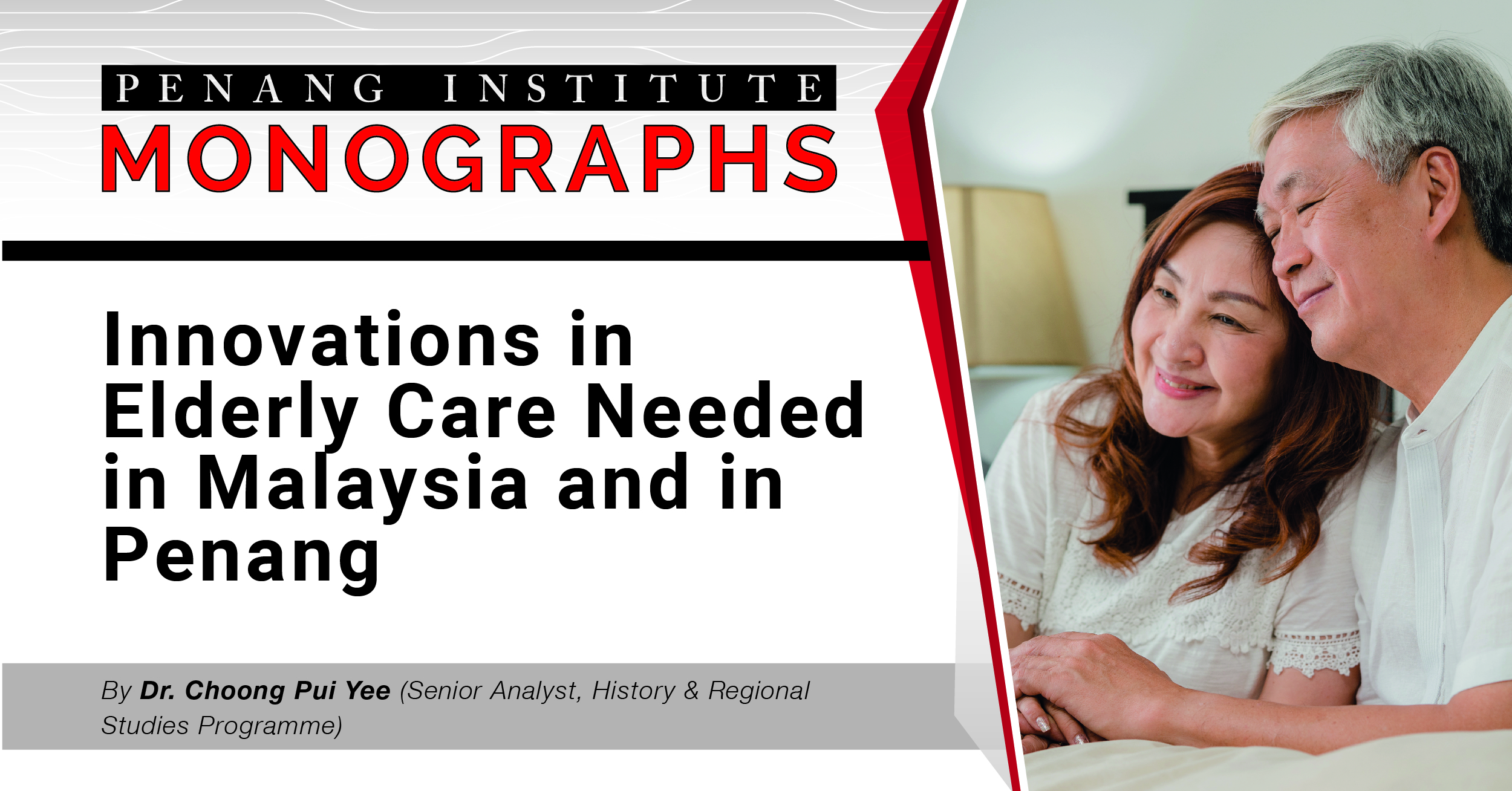 EXECUTIVE SUMMARY
Challenges facing senior citizens in Malaysia include financial security, housing, health and social inclusion. Senior citizens who do not have any immediate family members and poor face even harder struggles.
In Penang, there are abundant choices of long-term care facilities such as Old Folks Home or Nursing Homes for senior citizens who need such services. However, there is the challenge of accessibility and affordability.
The Penang state government and private nursing homes are facing an impasse on the issue of licensing. It is recommended that a One Stop Task Force which involves all the various state departments to be created to iron out conflicting guidelines.
There is a need to involve the private sector as well as volunteers when designing policies for senior citizens. Private companies have the possibility of benefiting from the experience of the elderly by creating positions that are suitable for senior citizens.
Inter-generational interactions should also be promoted.
Policymakers should also consider introducing a law to protect senior citizens who are abused and neglected by family members. The Federal government should invest in educating geriatricians and also in improving mobile clinic services.