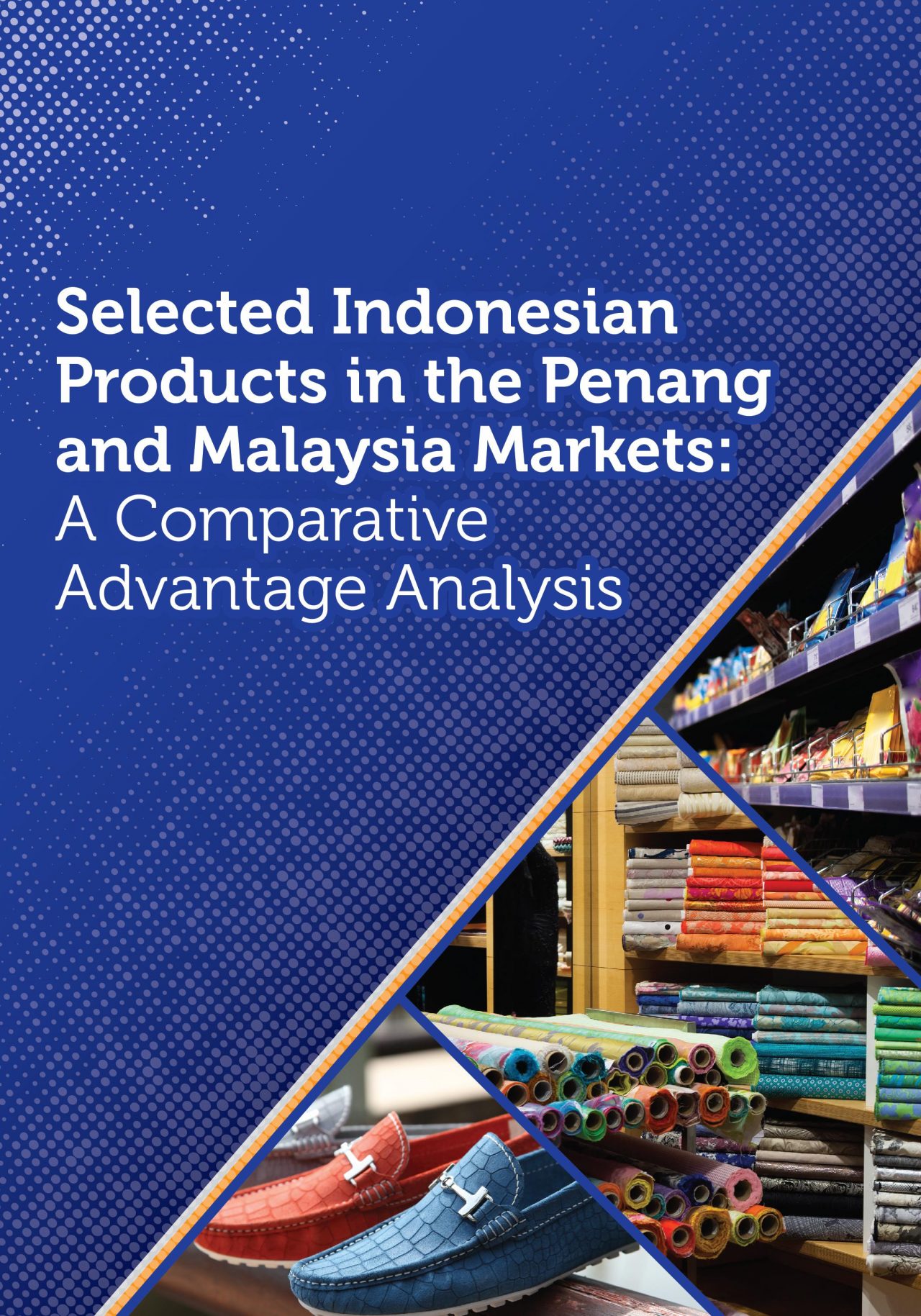 Download the full report here.
EXECUTIVE SUMMARY
Indonesia and Malaysia have a long-standing bilateral trade relationship, given the factors such as similarities in language, culture, and religion, as well as both being part of IMT-GT and AEC, and having sister city relationships. Among ASEAN countries, Indonesia is the second largest supplier of imports, and fourth largest export destination of Malaysia.
In 2020, half of Malaysia's imports from Indonesia consisted of mineral fuels, lubricants, manufactured goods, and animal and vegetable oils and fats.
Imported fast-moving consumer goods (FMCG) from Indonesia were dominated by fixed vegetable oils and fats, crude, refined or fractionated (43.6%), and coffee, tea, cocoa, spices, and manufactures thereof (15.5%).
Vegetable oils and fats, cocoa beans and products, food products (processed or preserved), fish and shellfish, coffee, fruits, and footwear, are among the products that have the highest export potential from Indonesia to Malaysia. Textiles and clothing, however, have shown a gradual decrease in comparative advantage value from 2015 to 2019.
The Penang-Indonesia trade relationship cuts across various industries, such as the FMCG sector, timber, rubber latex and stainless steel industries. Continued positive responses from Penang businesses reveal that great potential remains for partnerships to enter or expand on the Malaysian market, especially in products in which Indonesian companies enjoy good comparative advantage.
However, penetrating the Penang and Malaysian market might entail some initial challenges, including certification requirements, nontariff barriers, price competitiveness against local products, market size, and familiarity/association with certain brands.
Malaysian consumer behaviour shows that branding and country-of origin have the highest influence on purchasing decisions, particularly in FMCG and clothing and footwear markets, with products from developed countries being more preferable.
In order to penetrate the Malaysia/Penang market, Indonesian firms and industry bodies should focus on three main approaches, i.e.
participation in relevant and strategic trade fairs in Penang/Malaysia; participation in trade mission(s) and delegation(s), and; establishment of an overseas office in Malaysia.
Indonesia-Malaysia trade co-operation can be strengthened through the platforms of sister cities (Penang-Medan) and through greater collaboration with the office of the Penang State EXCO for Trade, Industry and Entrepreneurial Development. Larger companies with a stable record of sales in Malaysia may also consider geographic expansion into industrial parks in Penang, making use of the incentive packages offered to investors, in addition to tapping on Malaysia as an entrance point to certain export destinations in Southeast Asia.
Download the full report here.