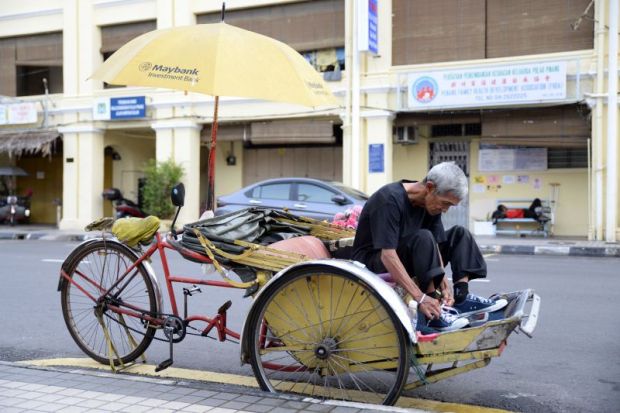 A trishaw rider getting ready for work early in the morning. ― Pictures by KE Ooi
GEORGE TOWN, Aug 16 ― They are slow and look a little worse for wear, and frankly can be quite a nuisance on the road but the Penang trishaw has been a part of the state's heritage for over 80 years.
These three-wheelers used to be the main mode of transportation in the inner city of George Town; ferrying children to and from school, women to the market, men to their workplaces and families to their favourite restaurants.
Today, the humble beca, as it is known locally, is no longer a mode of transportation for locals. Instead, their customers these days are mostly tourists.
Times have changed and the beca that used to number in the thousands has been reduced to less than 200 in the city.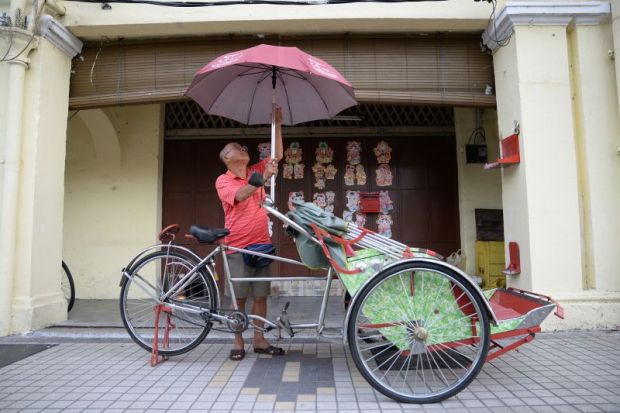 A trishaw rider putting up the umbrella as he is gets ready for the day.
They cannot compete with buses, taxies, cars, motorcycles and now, bicycles and quad-cycles that are also popular among tourists.
In order to help the Penang beca and its riders, Penang Institute spearheaded the Back to Beca project under its My George Town programme.
"They are George Town's living heritage… we have an 86-year-old man who has been a trishaw rider for 67 years with no plans of retiring. We have riders who have been doing it for decades, they are a part of the city's heritage," said the head of urban studies Stuart MacDonald.
Penang Institute documented information and suggestions from 112 trishaw riders in Penang to come up with a sustainable model that allows them to continue plying their trade.
A trishaw rider cleans his trishaw while his friend takes a nap. A trishaw rider cleans his trishaw while his friend takes a nap. "They are earning poverty level wages of between RM700 to RM1,100 each month and I think half of them are homeless so they live in their trishaws," he said.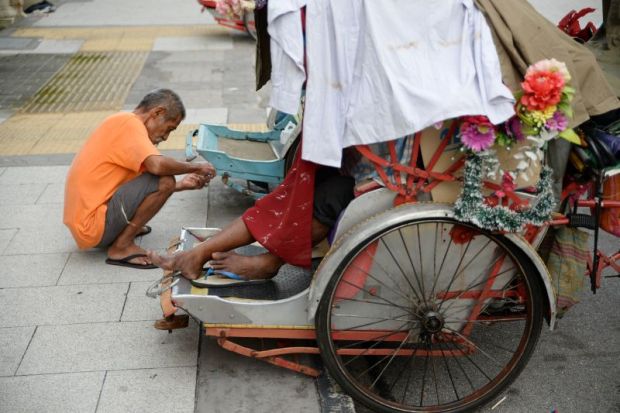 A trishaw rider cleans his trishaw while his friend takes a nap.
In recent years, MacDonald said 70 per cent of the trishaw riders claim they have been negatively affected by the booming bicycle rental business in the city.
Penang Institute is finalising its Back to Beca report and coming up with proposals on how to help the trishaw industry.
"Our survey revealed that there needs to be a proper directory and information on trishaws for visitors such as where to get them, how much they charge and what area they cover," MacDonald said.
Currently, the trishaws are stationed along roadsides, by the pavements and sidewalks around the city but there is no proper spot where visitors can go to take a ride.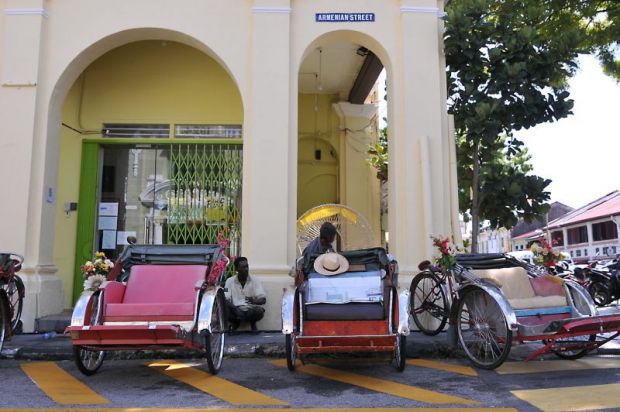 Penang Institute started a 'Back to Beca' project to find ways to protect the living heritage.
He said they will propose a proper rest stop for the trishaw riders, complete with lockers and bathroom facilities, for them to freshen up and keep their belongings.
"Now, they are going around with all of their worldly belongings in the trishaws since it is also their home," he said.
They will also propose a way to create a sustainable programme for the trishaw riders, including cleaning up their trishaws and maybe introducing a standard uniform to make them look more presentable and attractive to visitors.
The report is almost completed and will be released next month. Find out more about Penang Institute's urban initiatives in mygeorgetown.my.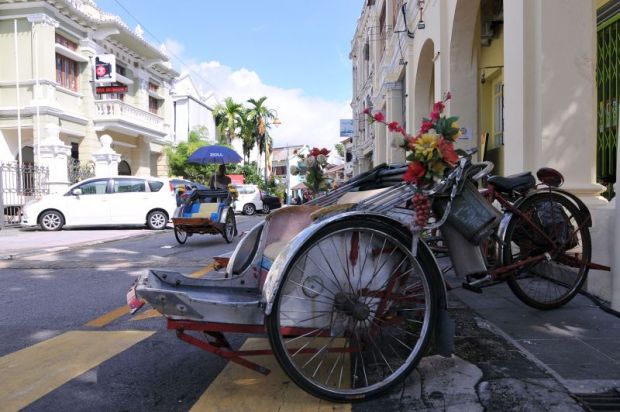 The number of trishaws in Penang has dwindled to less than 200 over the years.
Source: http://www.themalaymailonline.com/malaysia/article/penang-institutes-back-to-beca-project-out-to-safeguard-the-trade