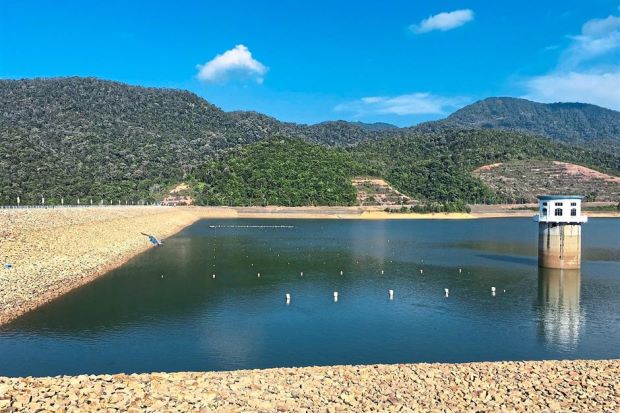 The reduced water levels at the Teluk Bahang Dam.
PIPED water in Penang may be the cheapest in the country but that does not make it any less valuable.
So when Chief Minister Lim Guan Eng announced yesterday that Penang could face a water crisis in two months because the El Nino phenomenon is putting Muda River at risk, The Star hastened to check.
"We have had the lowest rainfall in history this season so we want the Federal Government to do cloud seeding for the whole northern region while there are still clouds," Lim told the press conference.
A visit to the PBA Holdings Bhd pumphouse in Lahar Tiang, north Seberang Prai, showed that it was still delivering torrents of water into the canal flowing to the Sungai Dua water treatment plant.
Muda River was still full yesterday, but Lim revealed that Kedah's Beris Dam, which regulates the river, had enough water to last only 30 days.
Kedah Environment Committee chairman Datuk Dr Leong Yong Kong, when contacted, gave assurance that there was nothing wrong with the river's flow for now.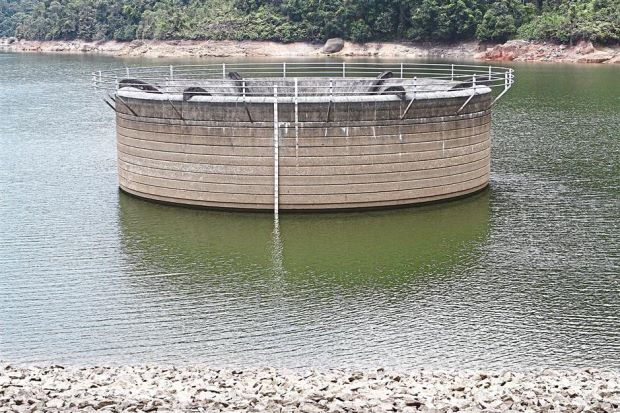 The reduced water levels at the Air Itam Dam. —Photos: GOH GAIK LEE and CHIN CHENG YEANG/The Star
He said the Kedah government was still releasing water from Muda Dam as scheduled to keep the river at optimal levels, especially to feed the padi fields down river.
"All our pumphouses along Muda River are functioning as usual.
"The Kedah exco has readied a plan if the rains are late but there is nothing to be alarmed about now," Dr Leong said.
According to think tank Penang Institute, 90% of the over 800mil litres of water that Penangites need every day come from this river and it is all pumped from Lahar Tiang.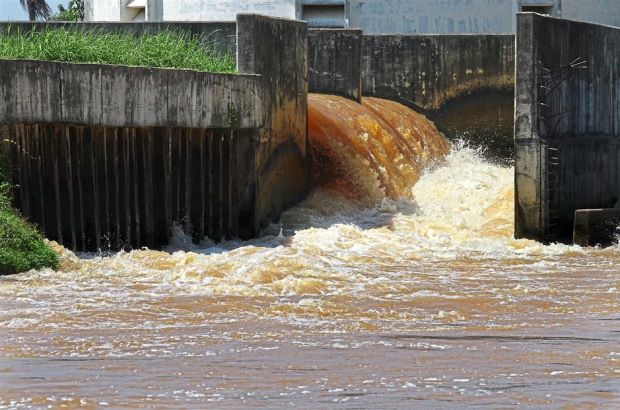 Water gushing at the Lahar Tiang pumphouse (below) in north Seberang Prai.
The remaining supply comes from the dams in Air Itam and Teluk Bahang and both are showing obvious signs of lower water.
A visit to both dams showed worrying signs that the water levels were shrinking.
The walls of the dam are becoming more visible and the overflow towers appearing to have grown taller.
When contacted, PBA chief executive officer Datuk Jaseni Maidinsa said he would issue a statement on Penang's water situation today at the Penang Botanic Gardens water treatment plant.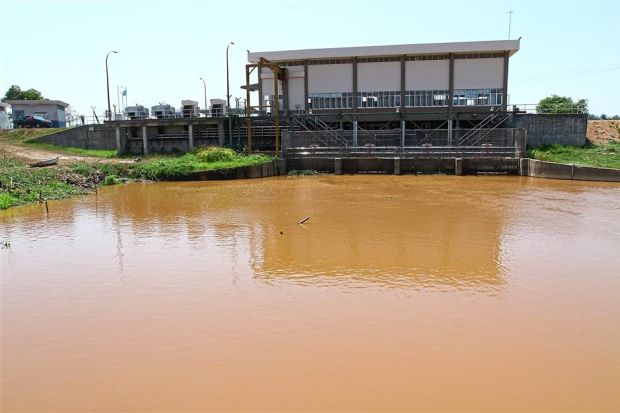 Source: http://www.thestar.com.my/metro/community/2016/04/15/trickling-to-danger-level-hot-spell-putting-stress-on-reservoirs-in-northern-states/