By Ong Kian Ming (Head, Penang Institute in KL) and Nick Tan Beng Teong (Intern) |
Posted on

Executive Summary
Penang is experiencing strong economic growth with very low unemployment rates and rising wages across the board, coupled with decreasing inequality
In 2016, Penang's GDP per capita (at current prices) is RM47,322, the second highest after Wilayah Persekutuan Kuala Lumpur, and higher than Selangor (RM44,616), Melaka (RM41,363), and Johor (RM31,952) respectively
Penang's unemployment rate of 2.1% in 2016 is the second lowest in the country, after Melaka with 0.9%
Penang's median and mean household incomes of RM5,409 and RM6,771 respectively in 2016 places it fifth behind KL, Selangor, Johor and Melaka
Penang also experienced the fifth largest drop in its Gini Coefficient from 0.364 in 2014 to 0.356 in 2016, a fall of 0.008
Data recently released by the Department of Statistics Malaysia (DOSM) has confirmed what many Penangites already know: Penang is experiencing strong economic growth with very low unemployment rates and rising wages across the board, coupled with decreasing inequality. A holistic examination of its economic data shows that Penang is among the top performing states in Malaysia on nearly all the important economic indicators.
In 2016, Penang's GDP per capita (at current prices) is RM47,322, the second highest after Wilayah Persekutuan Kuala Lumpur, and higher than Selangor (RM44,616), Melaka (RM41,363), and Johor (RM31,952) respectively (See Figure 1).
Figure 1: GDP per capita by state in 2016 at current prices (RM)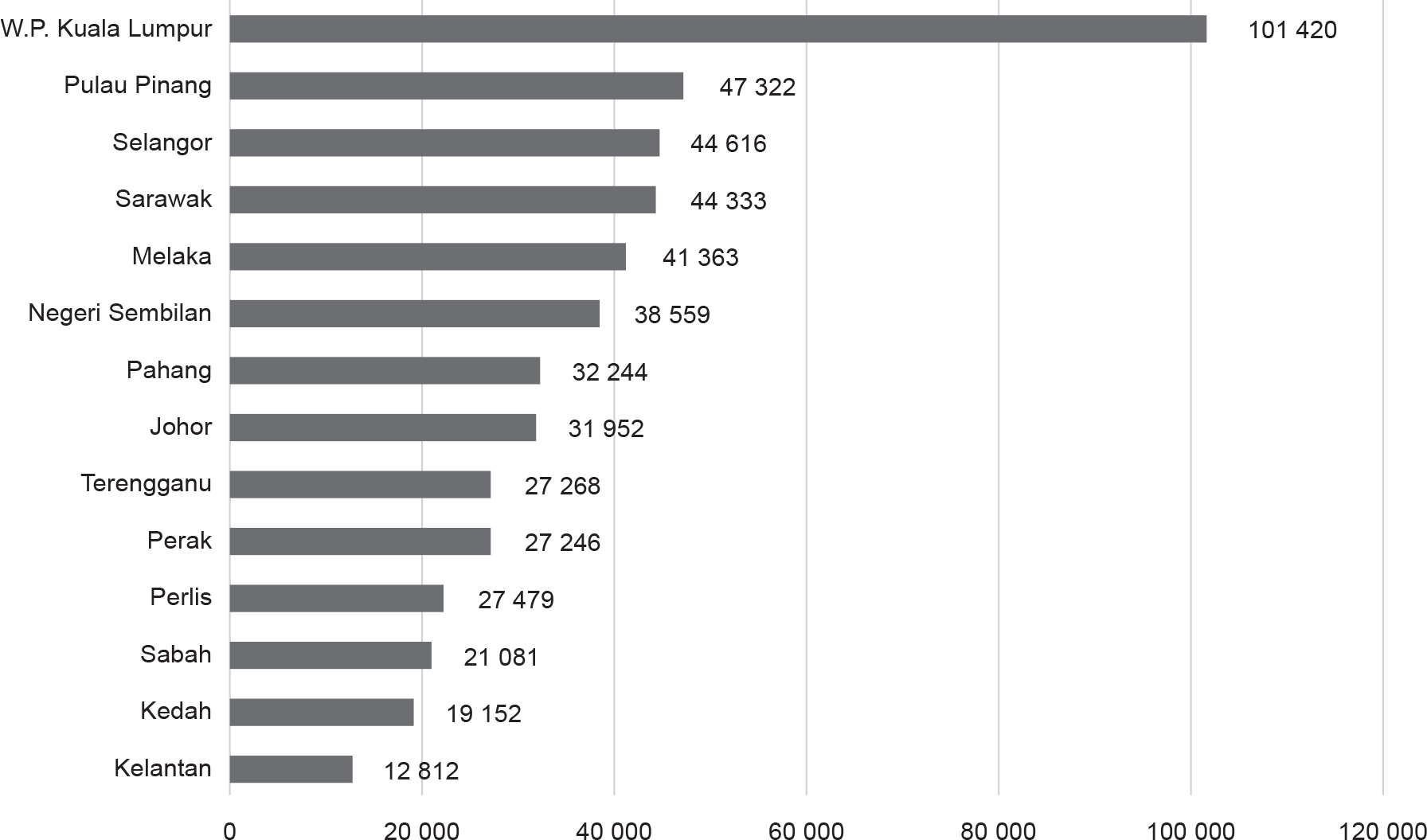 Penang's real GDP growth was 5.6% in 2016, 5.5% in 2015, and 8% in 2014 (See Figure 2). In fact, Penang's real GDP growth was ranked second in 2014, fifth in 2015, and third in 2016. Penang and Selangor were the only two states to rank in the top five states in terms of real GDP growth from 2014 to 2016.
Figure 2: Real GDP growth rate by state from 2014 to 2016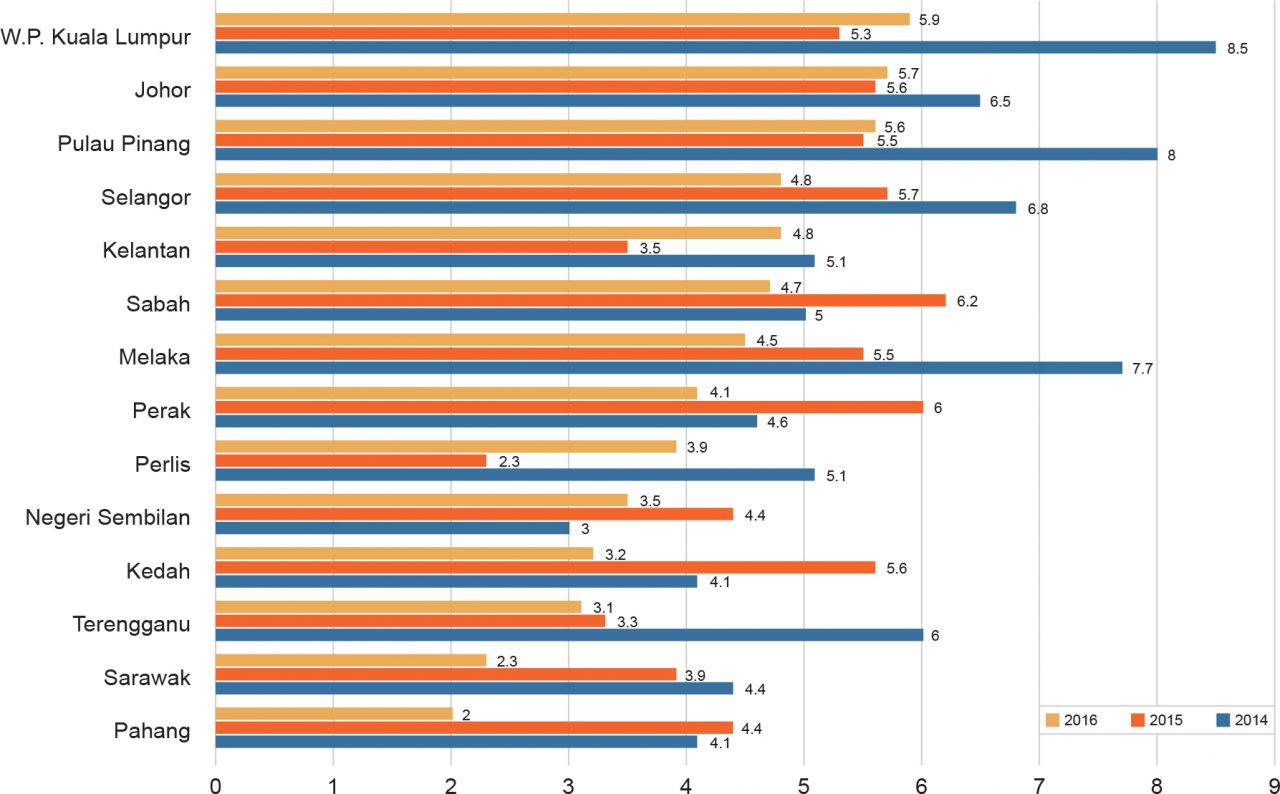 Penang's unemployment rate of 2.1% in 2016 is the second lowest in the country, after Melaka (0.9%) (See Figure 3). This indicates that despite some recent factory closures, the labour market in Penang is still thriving as a result of new and higher value-added investments coming into the state.
Figure 3: Unemployment rate (%) by state in 2016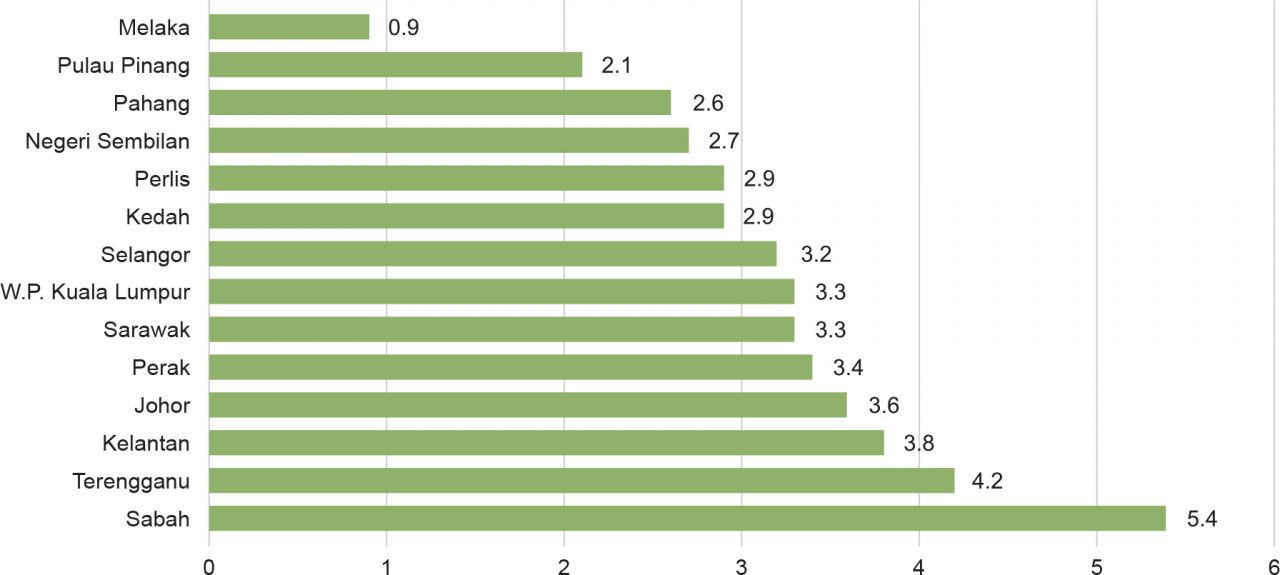 Penang's median and mean household incomes of RM5,409 and RM6,771 respectively in 2016 places it fifth behind KL, Selangor, Johor and Melaka (See Figure 4).
Figure 4: Median and mean household incomes by state in 2016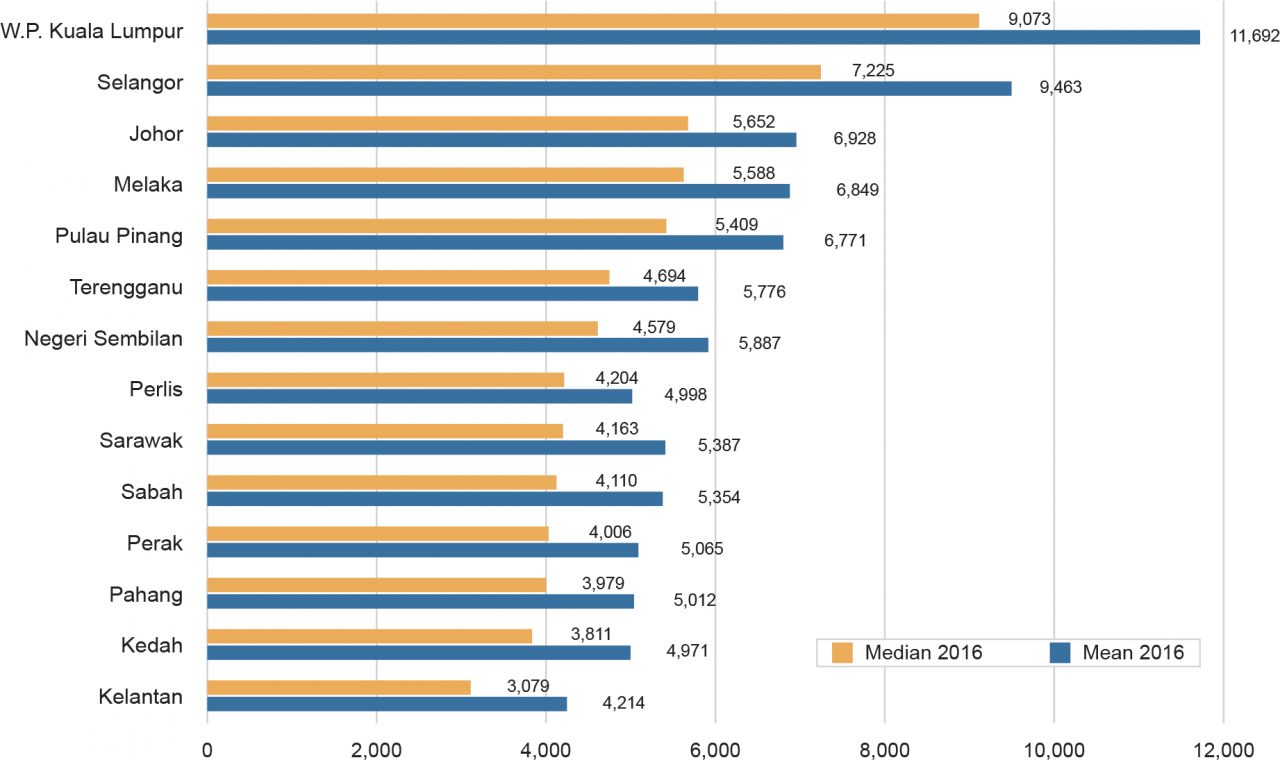 If we examine the per capita household income i.e. household income divided by the number of people in each household, we find that Penang is ranked third with a median and mean per capita household incomes of RM1,595 and RM2,042 respectively behind K.L. and Selangor (See Figure 5).
Figure 5: Median and mean per capita household incomes by state in 2016 (RM)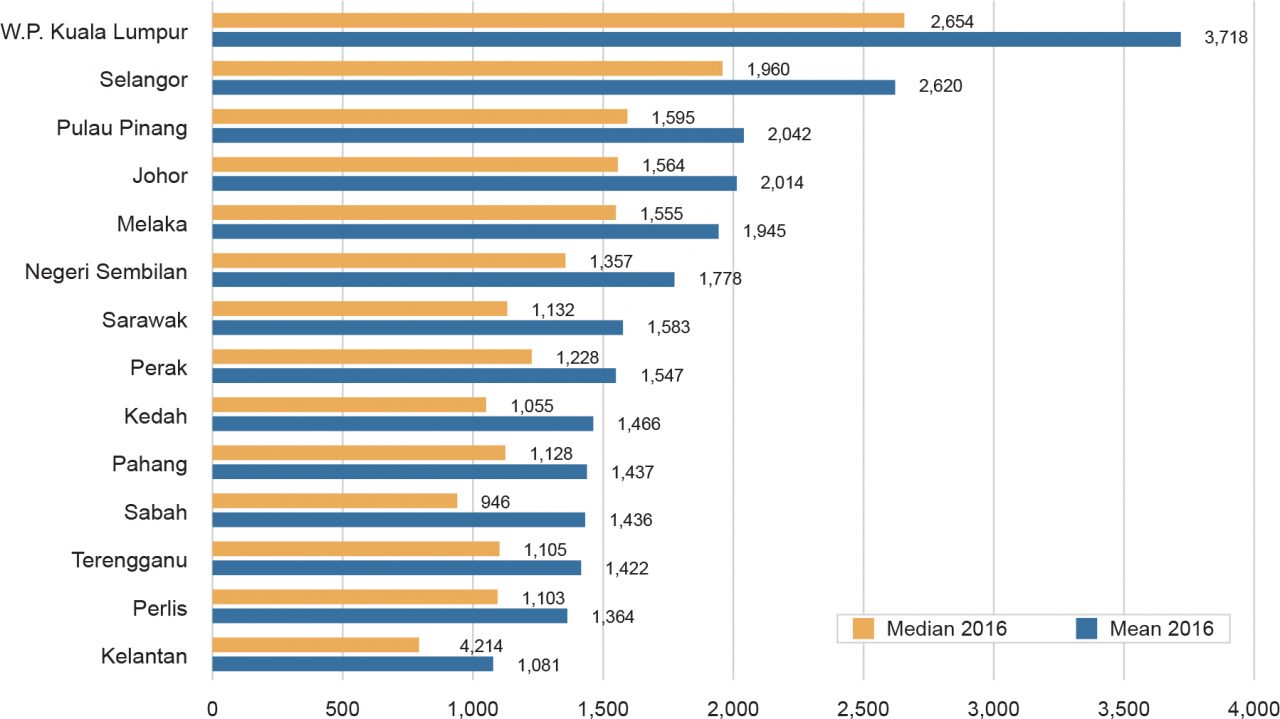 At the same time, Penang also experienced the fifth largest drop in its Gini Coefficient (a measure of income inequality) from 0.364 in 2014 to 0.356 in 2016, a fall of 0.008 (See Figure 6).
Note that there were five states whose Gini coefficient i.e. inequality actually worsened from 2014 to 2016 namely Sabah, Negeri Sembilan, Melaka, Kedah and Johor (See Table 1) (Note: the higher the Gini Coefficient, the higher the inequality).
Figure 6: Gini Coefficient from 2014 to 2016 by state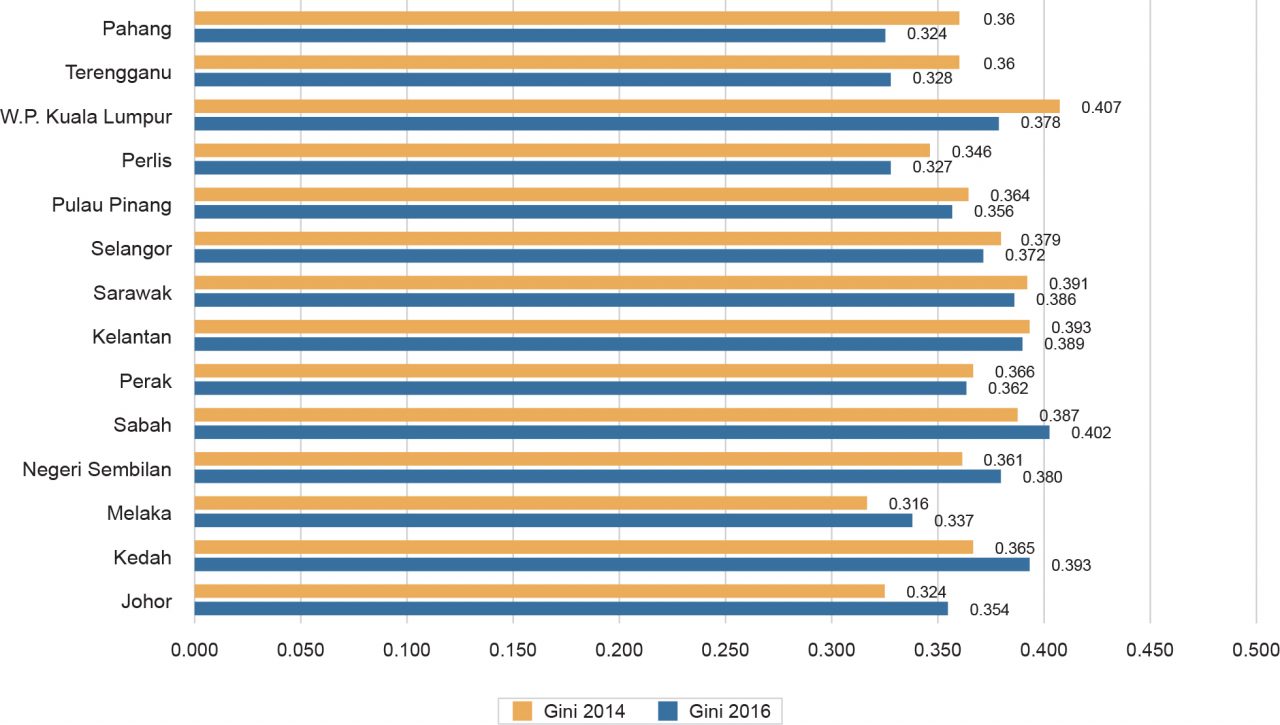 Table 1: Gini Coefficient and change in Gini Coefficient from 2014 to 2016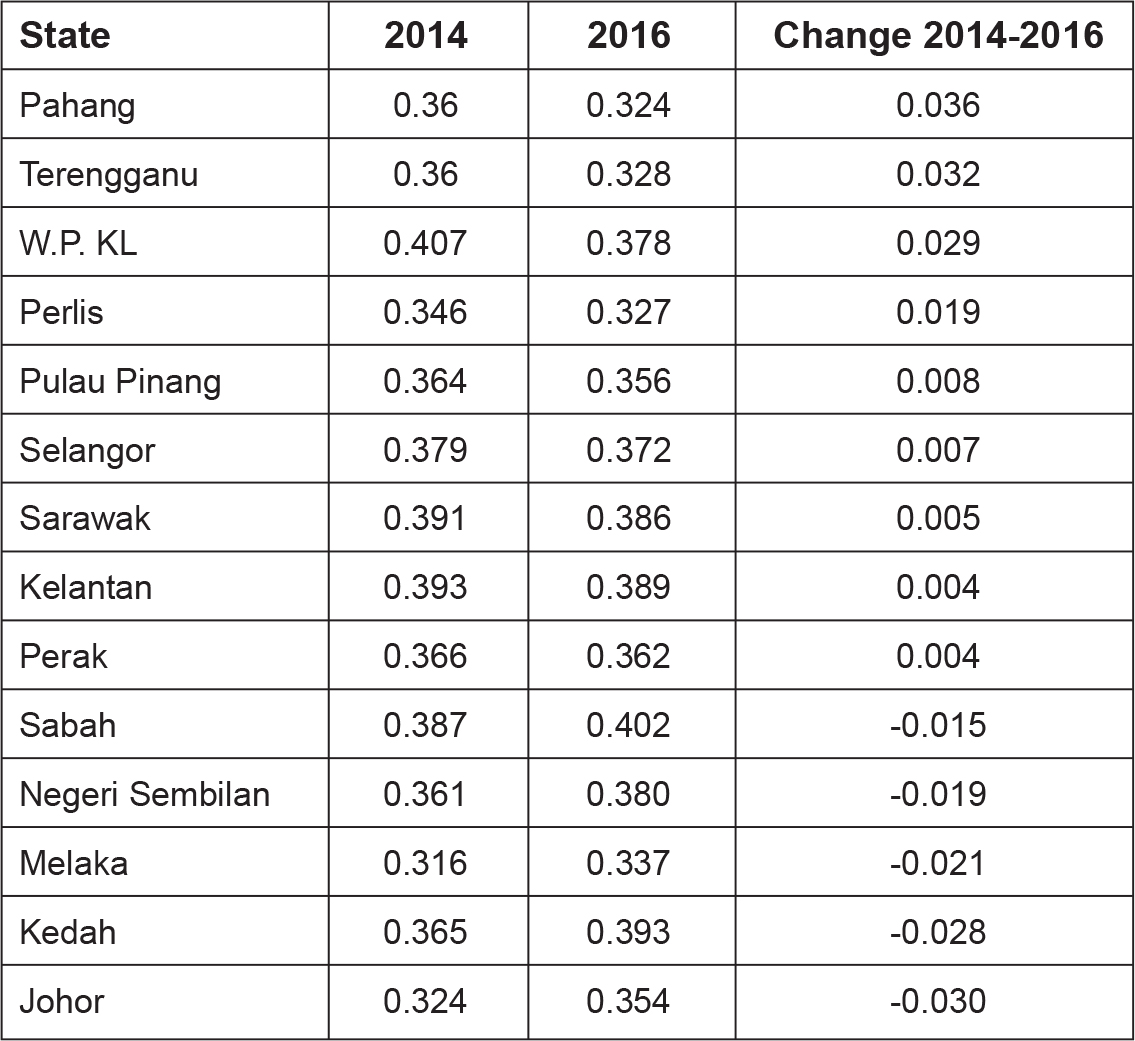 The Malaysian Investment Development Authority (MIDA) recently announced that Penang attracted approved FDI worth RM6.2bil in the first half of 2017. Penang accounted for 65% of the total RM9.6bil of approved FDI in Malaysia during that period. From 2015 to the first half of 2017, Penang attracted RM13.8bil in approved FDI, which places it second after Johor (See Figure 7).
Figure 7: Approved FDI by state (RM bil) from 2015 to the first half of 2017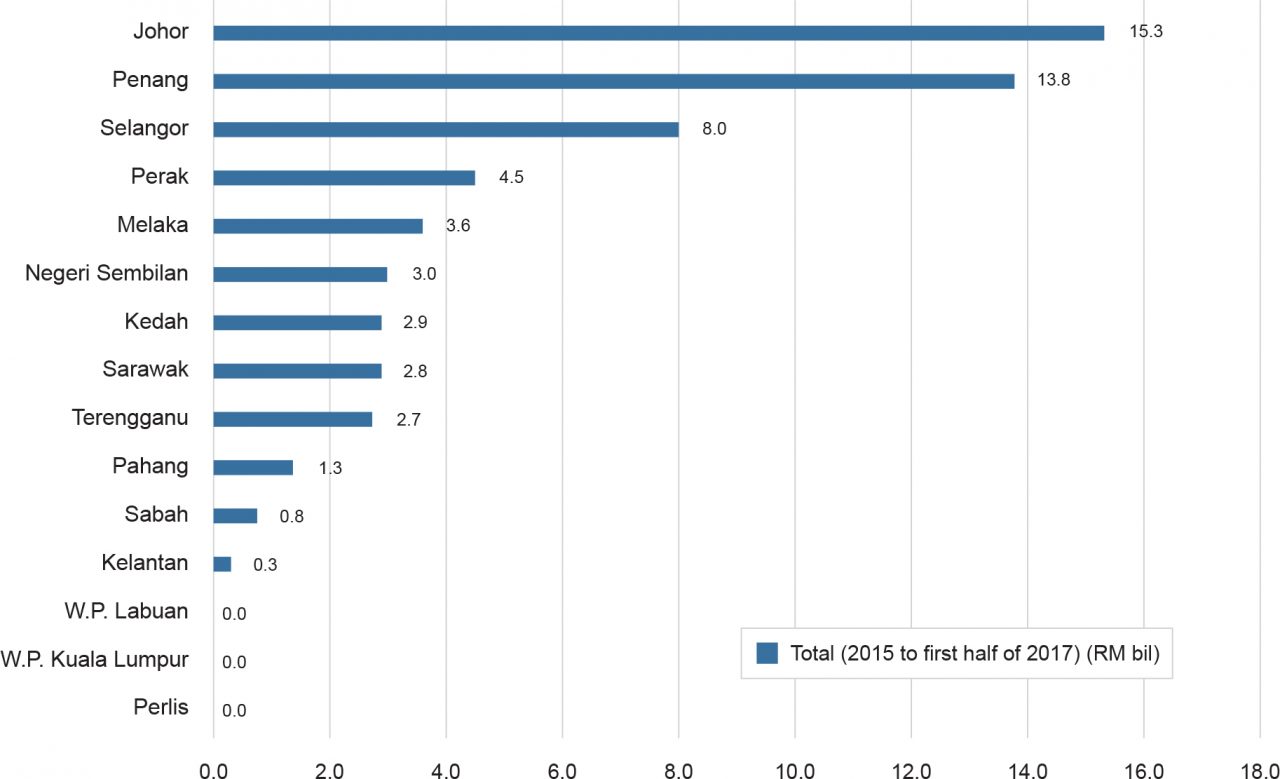 While some multinational companies have moved their operations out of Penang, they have been replaced by other world-class companies which have broadened the state's industrial base. Penang has attracted a diverse range of MNCs including IKEA (furniture), Boston Scientific Corp and Toshiba Medical Systems Manufacturing Asia (medical devices and medical systems), Luxoft and UST Global (IT), Jinko and JA Solar (Solar PV), Teleperformance and Celestica (outsourcing and business services), Kerry Logistics Network Ltd (logistics) and Swarovski (crystal and jewellery), just to name a few (See Table 2).
This shows that Penang is an attractive FDI destination not just for the traditional electrical and electronics manufacturing, but also for MNCs operating across a broad spectrum of industries.
Table 2: List of companies starting / expanding their operations in Penang (from 2015 to 2017)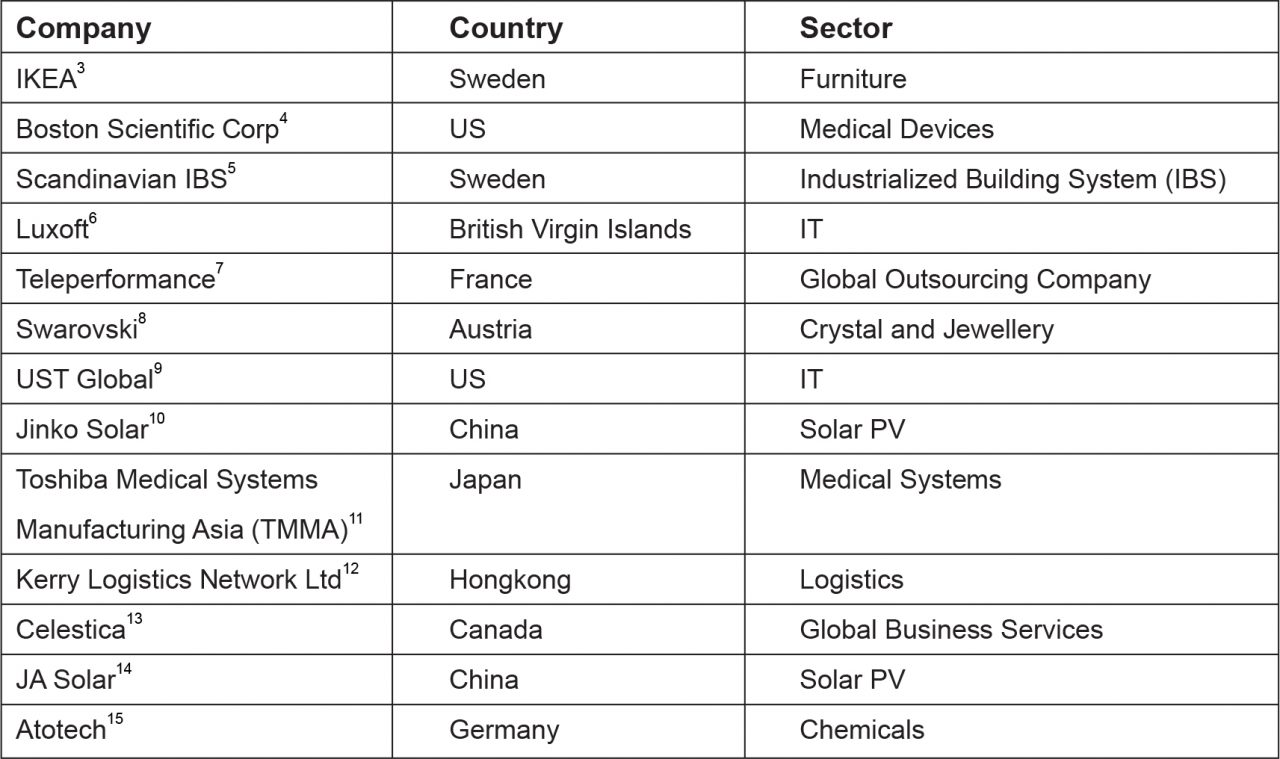 To summarise, in nearly all of the economic data reported above, Penang ranks in the top three among the Malaysian states and at worse, in the top five.
As things now look, Penang's economic foundation continues to be sustainable and more equitable.
---
[1] All of the statistics quoted in this statement is from the Department of Statistics, Malaysia (DOSM)
[2] http://www.mida.gov.my/home/4707/news/1h2017-approved-investments-totalled-rm65.4-billion-/
[3] http://www.theedgemarkets.com/article/ikea-breaks-ground-penang
[4] http://www.theedgemarkets.com/article/boston-scientifics-first-asian-factory-penang-starts-operation
[5] http://cm.penang.gov.my/index.php/dari-meja-ketua-menteri/2067-investment-by-scandinavian-ibs-sweden-at-penang-sci ence-park
[6] http://www.investpenang.gov.my/news-detail.php?group=2017&sub_group=February&pid=29
[7] http://www.investpenang.gov.my/news-detail.php?group=2017&sub_group=May&pid=35
[8] http://www.investpenang.gov.my/news-detail.php?group=2017&sub_group=July&pid=36
[9] http://www.investpenang.gov.my/news-detail.php?group=2017&sub_group=September&pid=40
[10] https://jinkosolar.com/us/press_post/jinkosolar-plans-to-build-a-cell-module-manufacturing-facility-in-penang-malaysia-2/
[11] http://www.dailyexpress.com.my/news.cfm?NewsID=97172
[12] https://www.kerrylogistics.com/eng/OUR_COMPANY/Press/pressrelease/pressrelease_90.jsp
[13] http://www.themalaymailonline.com/money/article/canadian-company-opens-in-penang-offers-200-jobs#6xFdyIVUfobsjB H1.97
[14] https://www.prnewswire.com/news-releases/ja-solar-launches-400mw-solar-cell-manufacturing-facility-in-malaysia-30016 4807.html
[15] https://www.atotech.com/atotech-new-plant-penang/
Managing Editor: Ooi Kee Beng Editorial Team: Regina Hoo, Lim Su Lin, Nur Fitriah, Ong Wooi Leng