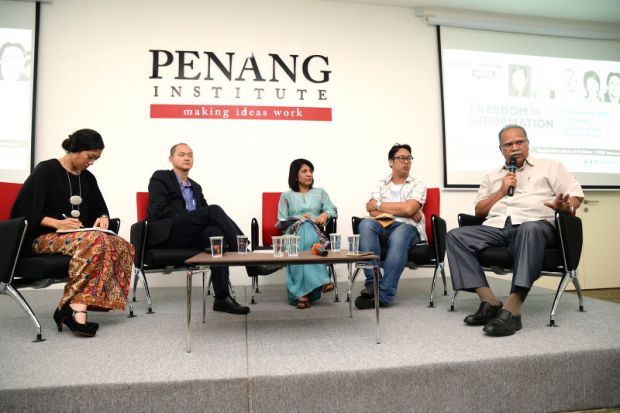 Penang Institute's Freedom of Information forum discusses the Freedom of Information (FOI) laws of Penang and Selangor, September 27, 2016. — Pix by KE Ooi
GEORGE TOWN, Sept 27 — Penang should review its Freedom of Information (FOI) law to follow Selangor's implementation, said Centre to Combat Corruption and Cronyism (C4) founding director Cynthia Gabriel.
"We found the enactment in Selangor was much better and (while) the enactment was not great, but between the two, Selangor was better," she said during a FOI forum organised by Penang Institute here.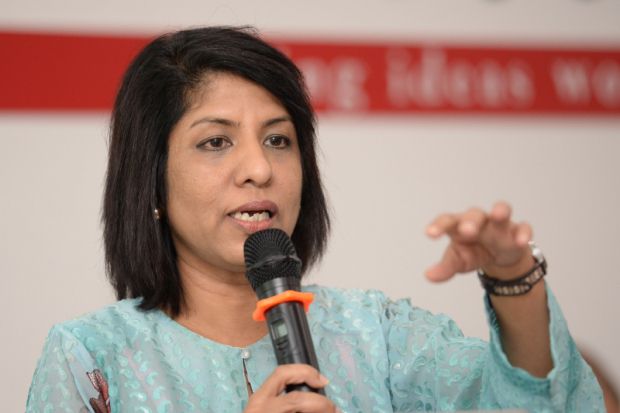 C4's Cynthia Gabriel believes the Selangor FOI act is much better than Penang's, September 27, 2016.
Among others, she noted that Penang's definition of the CAT (competency, accountability and transparency) principles was unclear, unlike Selangor.
She also said Selangor's version has an information officer that will attend to requests.
Selangor also has exceptions that were limited and specific, but this was more expansive in Penang.
"The exception list should be as small as possible, not as large as possible. We should look at what we should be allowing more and more," she said.
Cynthia also suggested that the FOI clauses be automatically incorporated into any deals and contracts involving the state government or its entities so that requests for information cannot be blocked.
Penang should also make FOI requests cheaper and eliminate the requirement for applicants to sign statutory declarations for confidentiality, she said.
Another panellist, Malaysiakini journalist Low Chia Ming, also raise the costs of applying for information under the FOI in Penang.
Deputy Chief Minister II P. Ramasamy responded to say that FOI requests were not always necessary as information being sought was likely already in the public domain.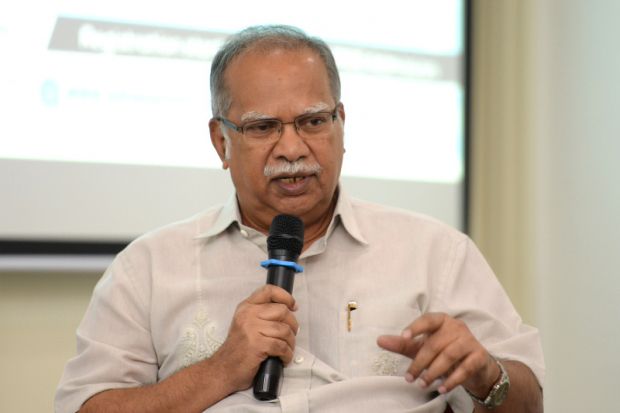 Penang Deputy Chief Minister II P. Ramasamy admitted that the Penang FOI act still has room for improvement, September 27, 2016.
But he conceded to also disagreeing with the need for FOI applicants to sign the declarations.
"I must point out that the SD requirement is an administrative requirement and is not part of the enactment so it can be reviewed and removed in future," he said.
He noted the complaints on the FOI application costs and said the committee will review the fee structure and reduce this, if necessary.
"There's a lot of room for improvement especially the fees, SD, and list of exemptions," he said.
He said the state will consider the issues raised and that improvements can still be made especially when the law has not been amended since it was gazetted.
"We believe the enactment should be an enabler, we are not hiding anything and we have nothing to hide," he said.
The forum is part of a series of events in conjunction with Penang Institute's Right To Know Week.
Source: http://www.themalaymailonline.com/malaysia/article/emulate-selangors-freedom-of-information-law-c4-tells-penang