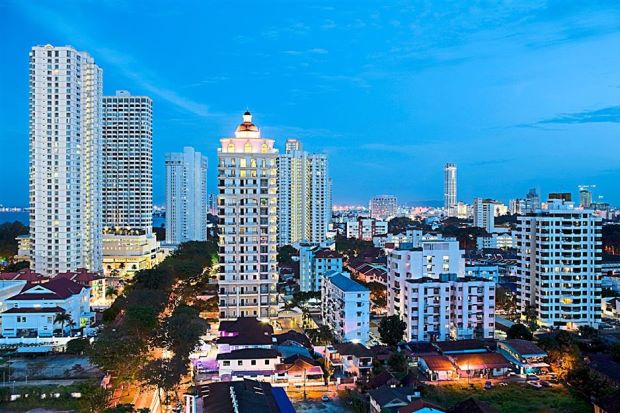 An efficient public transport system is crucial in upgrading the liveability of Penang. — Photo from Agoda.com.
Penang is all set to foster a society that is progressive, creative, sustainable, prosperous and empowered. But for this, a seamless and highly accessible public transportation system is crucial.
Over many centuries, Penang has been known by many names – the early Malays called it Pulau Ka-Satu (which means First or Single Island) while the Chinese (in the 15th century, during Ming Dynasty Admiral Zheng He's expeditions to the South Sea) called it Binláng Yù . More recently Penang has been called the Island of Pearls, and Silicon Island for its high-tech manufacturing plants.
The names that the island state has come to be known by are testament to its versatility and vibrance. Though tiny – it is only slightly more than one-third the size of Singapore – Penang Island has transformed from its early days as a colonial trading port to being the fifth-largest economy amongst the states and Federal Territories of Malaysia – after Selangor, Kuala Lumpur, Johor and Sarawak – thanks to its robust manufacturing, construction, tourism, quarrying and logistics sectors.
Sustained growth momentum
The continual perception of Penang as an attractive location for investment and tourism because of its strategic location, rich multi-cultural legacy and supportive policies from the state government, has led to an uptrend in business activities and tourist arrivals in recent years.
Industry players concluded at the inaugural Economic Outlook Roundtable session organised by KPMG Penang held in George Town in February this year that Penang is expected to sustain its economic growth in 2014 and attract foreign direct investments, especially in the electrical and electronics sector for the manufacturing of solar energy equipment.
According to official data, Penang's GDP growth in 2013 is seen to have remained strong at slightly less than 5%, maintaining its GDP growth trajectory of 5% in 2012.
"Penang remains a highly attractive location for local and foreign investors alike. It is also noteworthy that Penang ranks as one of the top emerging business processing locations worldwide.
"We certainly see healthy prospects for Penang across several industries," said Johan Idris, managing partner of KPMG in Malaysia.
Since 2008, Penang's industrial growth has been nothing short of spectacular comparative to the other states in Malaysia. But the emphasis on industrial expansion strategy in the last decade has left the "liveability" part of the city out on the sidelines.
In fact, the projected increase of Penang's population to 2.5 million by the year 2030 from the current 1.65 million will create further competition in space and heighten developmental demand on the island.
'Liveability' attracts human capital
Research has shown that land-use planning and the built-environment will be deciding factors in the future sustainability of Penang.
"It's important that issues of liveability are built into the general development trajectory of Penang through good planning," said the Penang Institute Head of Urban Studies, Stuart Macdonald.
Established in 1997, the Penang Institute, formerly known as the Socio-economic and Environmental Research Institute (Seri), is the public policy think tank of the state government of Penang.
"Studies have shown a direct relationship between the liveability of a city and the retention and attraction of human capital, which is critical for new ideas to spur economic growth.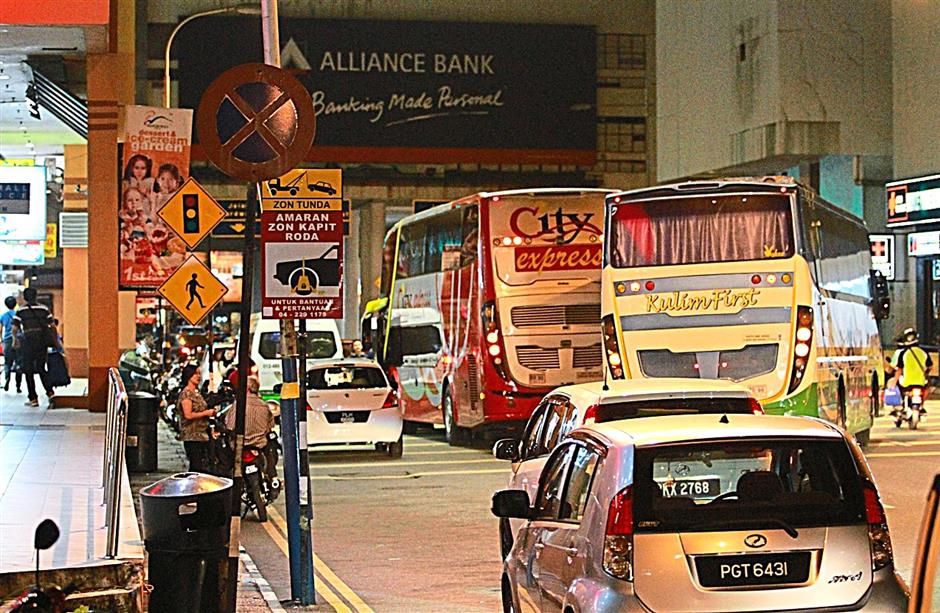 Penangites welcome a new and improved public transport system that provides another alternative – the LRT, besides the current buses and taxis. – File pic
"Penang needs to attract talent by planning more holistically to create a more liveable environment. In the 'Penang Paradigm' (a 10-year development blueprint of Penang, developed by the Penang Institute), we talk about an efficient public transportation system, affordable housing, better public spaces, protecting the environment along with culture, heritage and the arts," said Macdonald.
As the saying goes, it is the people who make the place, not the place that makes the people.
With this in mind, the Penang Paradigm was adopted by the state government's administration and launched last year to outline a comprehensive strategy for the future growth direction of Penang to be an intelligent and international state by 2023.
The three-pronged operational component of the blueprint outlines holistic strategies to simultaneously drive economic dynamism in Penang by boosting private and domestic investments in various sectors of the economy; while significantly enhancing the liveability and reducing the ecological impact of Penang, as well as supporting social inclusion of the local community.
The ultimate objective of the Penang Paradigm is to foster a society that is socially progressive, intellectually creative, environmentally sustainable, culturally vibrant, materially prosperous and politically empowered.
Policy and framework aside, achieving an optimum living environment for Penangites, while maintaining high economic growth for the state, is far from easy.
Public transport key to 'liveability'
Having nurtured a dynamic economy by developing a high-tech green park in Batu Kawan, a global halal centre in Bukit Minyak, establishing the Penang Technology Centre, facilitating the formation of SMEs and forming the Penang Global Tourism, the state's administration is now proactively looking into the most important criterion that catalyses the success of of liveability and social well-being of Penangites – a seamless and highly accessible public transportation system.
It is an acknowledged fact that Penang has more private vehicles than people, and the insufficient frequency of local public transport services is resulting in worsening traffic conditions.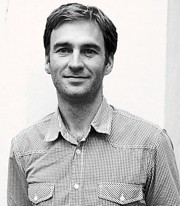 Penang Institute urban studies head Stuart Macdonald: "Penang needs to become more liveable in order to retain local talents and to attract global talents."
The Penang Paradigm report, in its "Liveability and Sustainability" section, states that if no measure is taken to manage the rising number of vehicles on the roads as a result of Penang's fast-growing population, the number of commuting trips will increase from the current weekday morning peak of 250,000 to a staggering 335,000 by 2030; while public transport use will remain at a paltry 3.8% of all journeys.
The Malaysian Association Hotels (Penang Chapter) chairman Mary Ann Harris said, at the KPMG Penang roundtable session earlier this year, that despite the expected rosy outlook for the state's tourism industry this year, Penang is in dire need of a viable public transportation system.
The reality is clear – Penang is the densest and most populated island in Malaysia, packing 2,372 people per sq km with a population of 704,376 in 2010.
The need for a solution to Penang's choking traffic is increasingly pressing – if liveability is to be significantly improved.
LRT – the backbone to efficient public transport
Penangites, after years of bearing with daily congestion, have voiced their desire for a new public transport system that will help reduce commute time, enhance mobility and improve the quality of life.
The timely recent announcement of the Penang Transport Master Plan Strategy, as a response to the people's plight, paves the way for a new public transport system in Penang. The masterplan which comprises a new light rail transit (LRT) system and a new highway connecting Tanjung Bungah to the airport in Bayan Lepas, has been warmly received by the public.
"I would be elated if there is effective, realiable public transport that would compel me to use public transport to work every day, like that in Kuala Lumpur, Singapore and Bangkok. It's a scary thought having to brace traffic to and from work by car. I think a rail-based transport mode would be more sustainable, because how many more new roads and highways can we afford to build on this island?" asked 40-year-old Mohd Rafi, a senior IT analyst living in Batu Feringghi.
Besides the existing park-and-ride taxi and bus services in Penang, there needs to be a systemised central backbone for the new public transport system, such as a rail-based LRT, that could help reduce congestion during peak hours.
"I feel the quality of life for Penangites would improve for the better if we have a good public transport system, which includes LRT and buses. Just as in Kuala Lumpur, having a high-frequency LRT in Penang that runs past major employment, industrial and residential precincts would surely make life easier," echoed 31-year-old engineer S. Thanegeswaran, who works in George Town.
Concurring with that sentiment is 31-year-old professional photographer Jimmy Ang, who lives in Tanjung Tokong. Ang said that although congestion in Penang is not as bad as in Kuala Lumpur, the occurrence of a simple accident can delay traffic for hours, because in Penang most of the roads are just small roads and not highways.
"I think Penang should focus on its infrastructure now, especially public transportation.
"Since the place where we live and work is confined to an island, the use of an LRT could greatly reduce traffic congestion and most probably increase tourism activity."
Source: http://www.thestar.com.my/Travel/Malaysia/2014/07/26/Making-Penang-more-liveable/