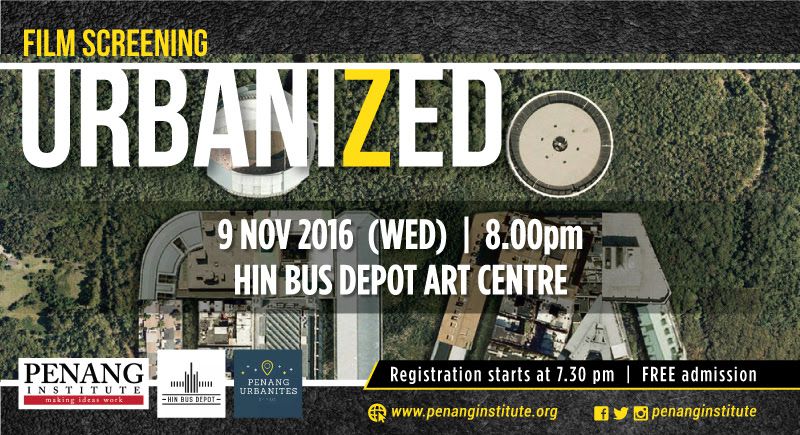 In partnership with the Hin Bus Depot, Penang Institute's Penang Urbanites will be screening "Urbanized", a documentary by Gary Hustwit on what makes cities livable.
Date : 09 November 2016 (Wednesday)
Time : 8.00pm till late (Registration start at 7.30pm)
Venue : Hin Bus Depot Art Centre
The documentary is reviewed by the New York Times as a documentary "worth venturing out of your room, climbing on your bike or boarding a low-emissions bus and fighting your way through a crowd to see…".
Come and join us in this 'al-fresco' screening at Hin Bus Depot, followed by a brief interactive discussion and Q & A with the Urban Studies analysts of Penang Institute.
(The Penang Urbanites is a platform inspired by the need to create an avenue for those who have Penang's best interest at heart to interact, discuss and debate issues of sustainable development in Penang. It is an unofficial public engagement platform of the Urban Studies centre of the Penang Institute)
FREE ADMISSION! Due to limited seats, registration is encouraged. Kindly register your interest at this link.