You are cordially invited to join us for the first investPenang "The CEO Speaks…" series for 2016. This first series bring you George Yeo, the Chairman of Kerry Logistics.
George Yeo will be sharing on China's "One Belt, One Road Initiative" and what it means for strategic positioning of Penang and its logistics. China's One Belt, One Road initiative has the potential to change the economic and cultural map of Eurasia, both overland and maritime. Modern Penang was founded by the East India Company for an earlier China trade. How should Penang position itself for the China trade of the 21st century?
Following this event will be the launching of George Yeo's book entitled, "Bonsai, Banyan and the Tao" organized by Penang Institute. Guests are welcome to stay on for the book launch.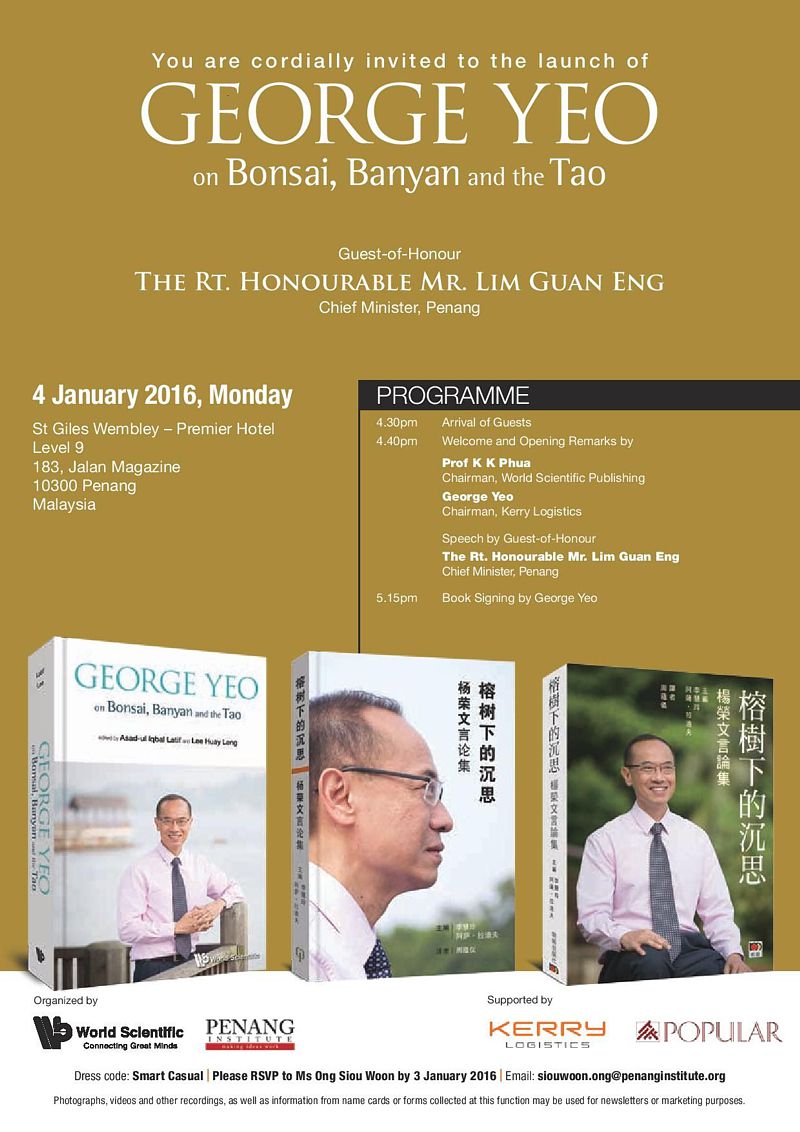 As seats are limited, please register your interest here.
For further enquiries, please contact the secretariat at 04-228 3306 or email to secretariat@penanginstitute.org.