21 November 2014 (Friday), 6.30 pm- 10.00 pm, Lecture Theatre 2 Wawasan Open University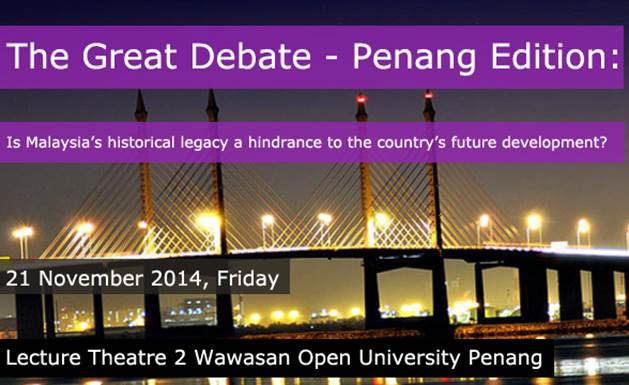 For registration, please RSVP to Ms Joanne Low Tel: 03-2170 2301 or alternatively email to Joanne.Low@fco.gov.uk
The University of Nottingham, Institute of Asia Pacific Studies and Centre for the Study of Communications and Culture, Malaysia in association with The British High Commission KL and the Penang Institute invites you to attend the first session of highly topical panel debates in Penang.
The Great Debate – Penang Edition: Is Malaysia's historical legacy a hindrance to the country's future development?
The Great Debate in Penang provides a platform for an honest and open discussion about Malaysia's historical legacy and its impact on the country's socio-economic development. Has Malaysia's historical legacy made it difficult for our country to identify its place in the world? Has it contributed to divisions between ethnic groups? Does our historical legacy dictate our future, or are we masters of our own destiny?
Panel Speakers:

YB Zairil Khir Johari (Member of Parliament – Bukit Bendera)
Zairil Khir Johari is the Member of Parliament for Bukit Bendera, a seat he won with a record majority in the 13th General Election in 2013. Zairil is a graduate of the School of Oriental and African Studies, University of London, where he received his Master of Arts in international studies and diplomacy, graduating with merit. Prior to that, he attended Multimedia University in Cyberjaya, graduating with a Bachelor of IT (Hons) in information systems engineering. In February 2011, Zairil was appointed Political Secretary to the Secretary-General of the Democratic Action Party (DAP), Lim Guan Eng.
He served in this capacity until his election into the Central Executive Committee (CEC) in December 2012, and subsequent re-election in September 2013. Zairil is currently DAP's Assistant National Publicity Secretary, as well as the Vice-Chairman of DAP Penang, a post he was elected to in December 2013. Zairil is also the Executive Director of the Penang Institute, a state-funded public policy think tank based in Penang. Through his work in Parliament as well as in the Penang Institute, Zairil has actively spearheaded issues such as national education, decentralisation and socio-economic reform. He also has a keen interest in cultural and identity issues, on which he has written extensively. In 2014, Zairil was selected as a global Leader of Tomorrow for the 44th St Gallen Symposium in Switzerland, an annual conference aimed at fostering inter-generational and inter-cultural dialogue between the decision-makers of today and tomorrow.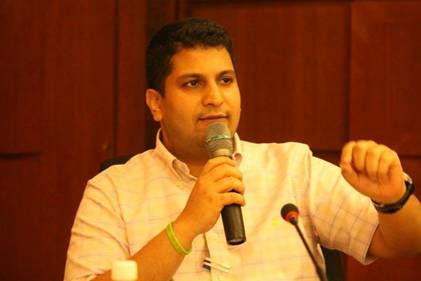 Ivanpal Grewal (Political Secretary to YB Dato' Mah Siew Keong)
Ivanpal Grewal is a Cardiff University graduate and is the Political Secretary to YB Dato' Mah Siew Keong, Minister in the Prime Minister's Department since August 2014. Prior to this, he was a Special Officer in the Prime Minister's Department from June 2009 to July 2012. He was the Executive Director of SEDAR Institute from May 2013 to June 2014 in Kuala Lumpur, Malaysia. SEDAR Institute is a non-profit and independent organisation seeking to develop ideas and strategies to help building a united, democratic, just, egalitarian, liberal and progressive nation for all Malaysians, transcending the barriers of race and religion. SEDAR Institute, since its inception in 2001, is committed to promote and advance the spirit and principles of the Federal Constitution and Rukun Negara.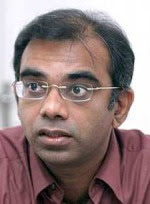 Himanshu Bhatt (chairman of Penang Players Music and Drama Society)
Himanshu Bhatt has worked as a full-time journalist with The Sun news daily, northern region bureau. He was head of public relations at the Malaysian Institute of Training and Development. He also freelanced as communications consultant for Paragon World Communications, consultant editor for Penang Insights web journal, writer for Asian Geographic magazine and Star TV, and a corporate writer for industrial promotions projects. He is chairman of Penang Players Music and Drama Society, and a member of the Penang State Performing Arts and Culture Committees.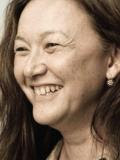 Rebecca Duckett (Council member of the Penang Heritage Trust)
Rebecca Duckett is a council member of the Penang Heritage Trust. Schooled in Kuala Lumpur then to UK where she was introduced to weaving by Wendy Barber at Clayesmore School in Dorset. Started at University of Cardiff but realised a Bachelor of Education was not the way to go & applied to Parsons in NYC. While waiting lived with Wendy Barber & John Hinchcliffe in Dorset UK and has remained inspired by their lifestyle & attitude to art & craft. Went on to Parsons School of Design, New York studying printed textiles and woven design. Returned to Malaysia and set up Owen Rebecca Designs with her husband promoting the flora and fauna of Malaysia through printed designs on textiles and resort clothing.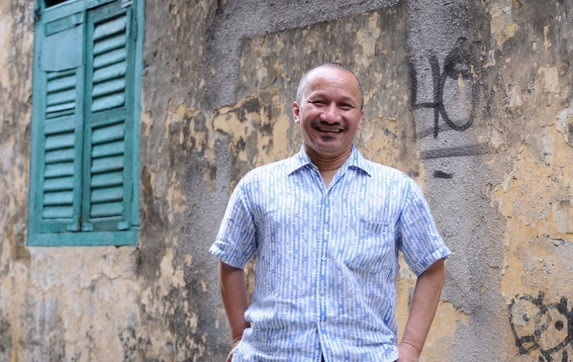 Joe Sidek (Arts Festival Director)
This multitalented 53 year old may own a textile factory, but his passion is for life, and during his years, he has turned his hand to everything from owning a modelling agency to landscaping a garden in San Francisco. He has come to prominence more recently for being the man responsible for the annual George Town Festival, a fantastic month-long arts, culture and performance festival. The arts festival director is a Penangite through and through, and there isn't much that happens in this city which he fiercely loves, he doesn't know about. If he doesn't know about it, then it's really not worth knowing!
Moderator: Sharaad Kuttan, BFM 89.9 The Business Station
Media Partner: BFM 89.9 The Business Station
Details:
Date: 21 November 2014, Friday
Time: 6:30 to 10:00 pm
Venue: Lecture Theatre 2 Wawasan Open University
RSVP: 14 November 2014, Friday to Joanne Low, Tel: 03-2170 2301, Email to Joanne.Low@fco.gov.uk
Note:
We would like to invite members of the audience to send in their questions for the panellist along with their RSVPs by 14 November 2014, Friday. Questions most relevant to the debate topic will be chosen, and the authors will be contacted as you will be asking those questions in person on the day of the debate. There will also be a Q&A session at the end of the debate. Please note that these questions will not be revealed to the panellist in advance of the debate.
Programme

6.30-7.00 pm : Guest Arrival & Registration

7.00-8.00 pm : Networking Reception

8.00-10.00 pm : Panel Discussion / Q&A
For registration, please RSVP to Ms Joanne Low Tel: 03-2170 2301 or alternatively email to Joanne.Low@fco.gov.uk