Penang Institute and Gerakbudaya Bookshop (Penang) cordially invite you to the book launch and forum on Tim Donoghue's new and full biography Karpal Singh, Tiger of Jelutong: 1940-2014. The details of the book launch cum forum are as follows:
Date : 31 July 2014
Time : 7.30 pm – 10 pm
Venue : Auditorium, Wawasan Open University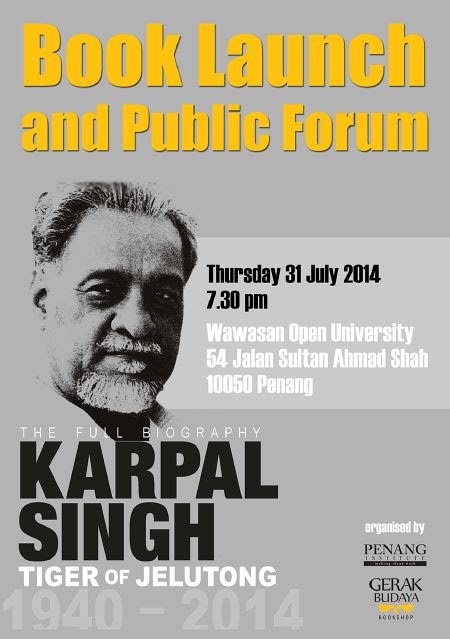 Please click here for registration. For more information please visit https://penanginstitute.orghttps://penanginstitute.org/wp-content/uploads/jml/files/karpal-book-flyer.pdf.
FREE ADMISSION.