Penang Institute's greatest calling is not only to contribute directly to policy-making and to public discourse in political, social and economic matters, but also to stimulate the intellectual and cultural environment of Penang and Malaysia.
For that purpose, we offer the following services at a cost:
Research and deployment consultancy;
Survey and statistics analysis; and
Publishing expertise.
As a non-profit organization, Penang Institute also welcomes donations. These are tax-deductible. For enquiries, please contact +604 228 3306 (ext.101).
Hall Rental
Penang Institute is also one of the major venues for academic discussions in Penang. Our halls are rented out for important events of all kinds.
Below are the rental prices for our halls: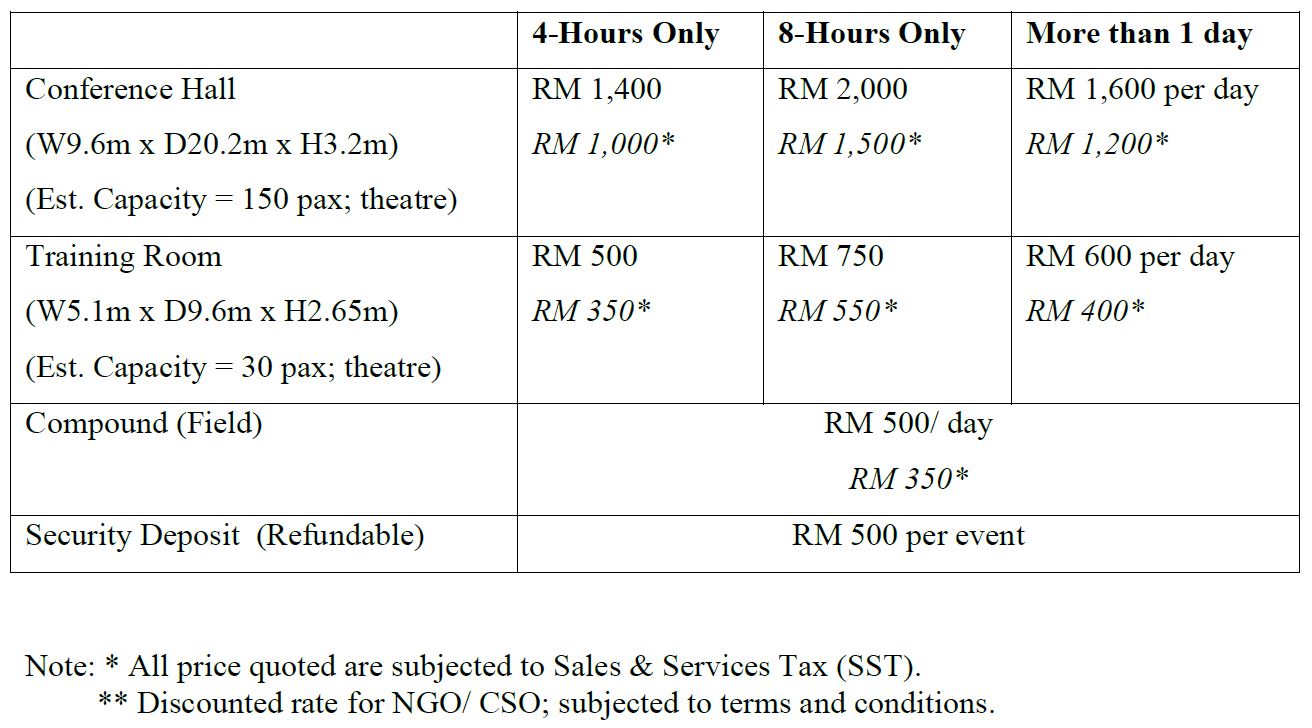 Download the hall booking form and view our halls here
To rent our halls, kindly download and fill in the hall booking form, and return to enquiry@penanginstitute.org. The halls are unavailable during public holidays and government-gazetted holidays. Rental of halls is subject to availability on a first-come-first-serve basis. Hall bookings must be done at least fourteen (14) working days prior to the day of rental. Once the availability of the hall has been confirmed by Penang Institute, a RM500 refundable security deposit is required to secure the Venue. This should be paid by Cash, Cheque or Online Transfer at least seven (7) working days before the day of rental.
Please be sure to read the Terms and Conditions set by Penang Institute in the hall booking form.
Our halls are only to be rented out to events that stimulate intellectual discussions at the discretion of the management of Penang Institute. Our halls are STRICTLY NOT to be rented out for religious events (including rituals), weddings, private gatherings and parties, performances and performance-based competitions, and others of similar nature.
For further enquiries, kindly contact +604 228 3306 (ext. 101).